Recipe
Ingredients

Tomato – 1 piece
Chili powder – 1/2 teaspoon
Turmeric powder- 1/4 teaspoon
Gram flour – 1 cup
Carom seeds – 1/2 teaspoon
Cumin seeds – 1/2 teaspoon
Salt – to taste
Green chili – 1 piece chopped
Green coriander – 2 teaspoon chopped
Water -1 cup
Ginger garlic paste – 1/2 teaspoon
Procedure

Boil tomato in water by making slit on the top for 3 to 4 minutes.
Let it cool down.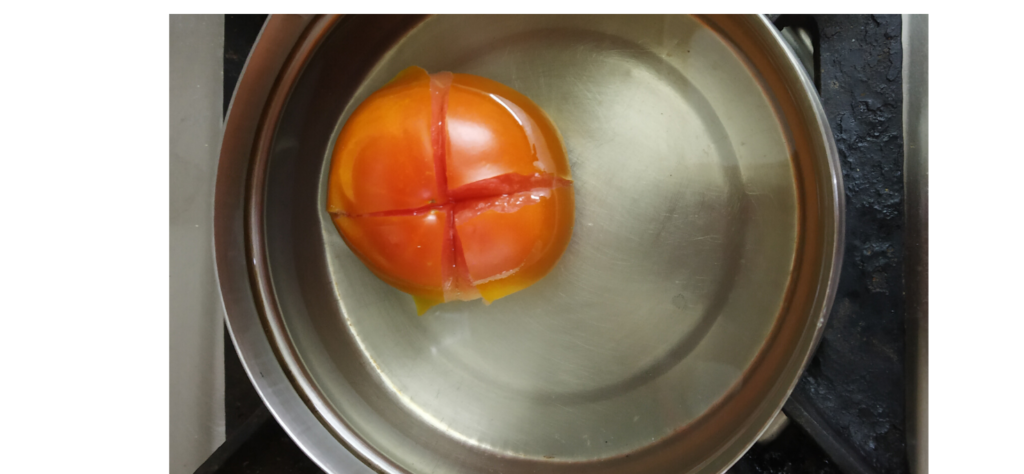 Peel off the skin and make a paste of it after adding chili powder and turmeric powder.Keep it aside.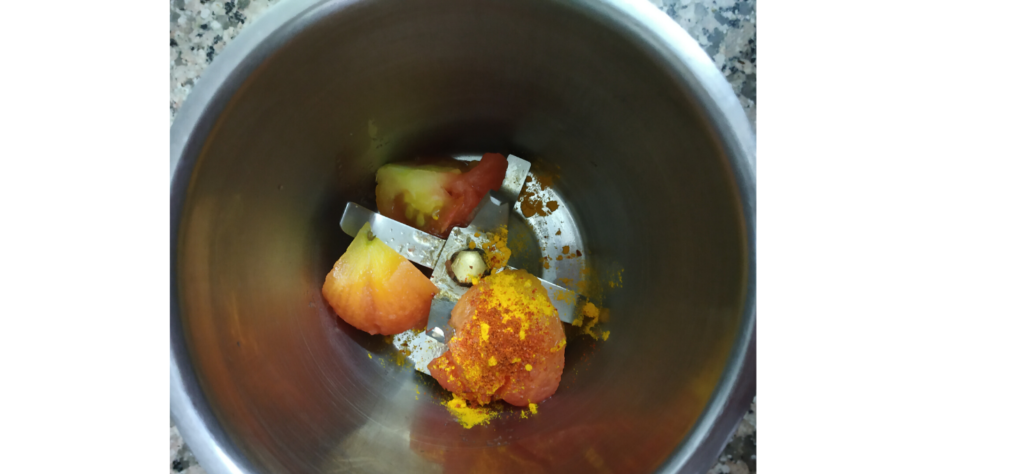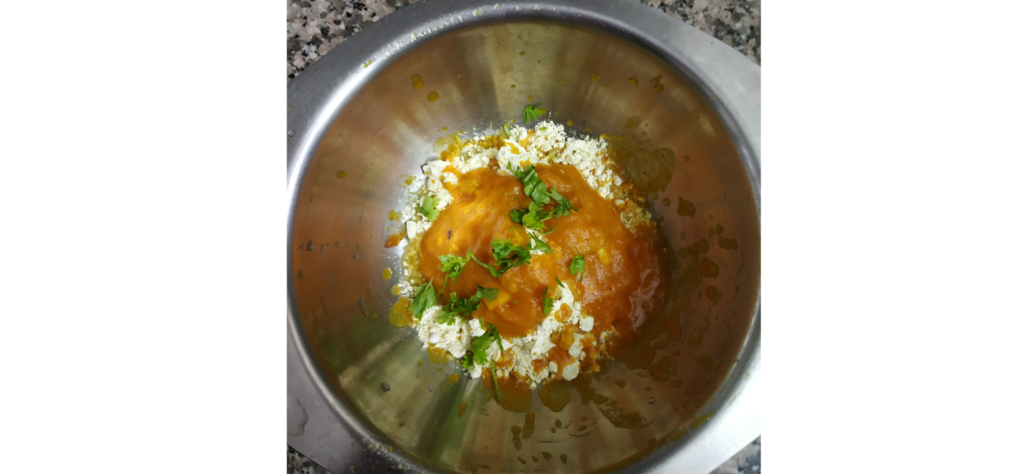 Take a big bowl.Add gram flour,carom seeds,cumin seeds,salt,green chili,green coriander , tomato paste and ginger garlic paste in the bowl.
Add water to get a dosa like consistency.

Take a large spoonful of the mixture and spread on a tawa.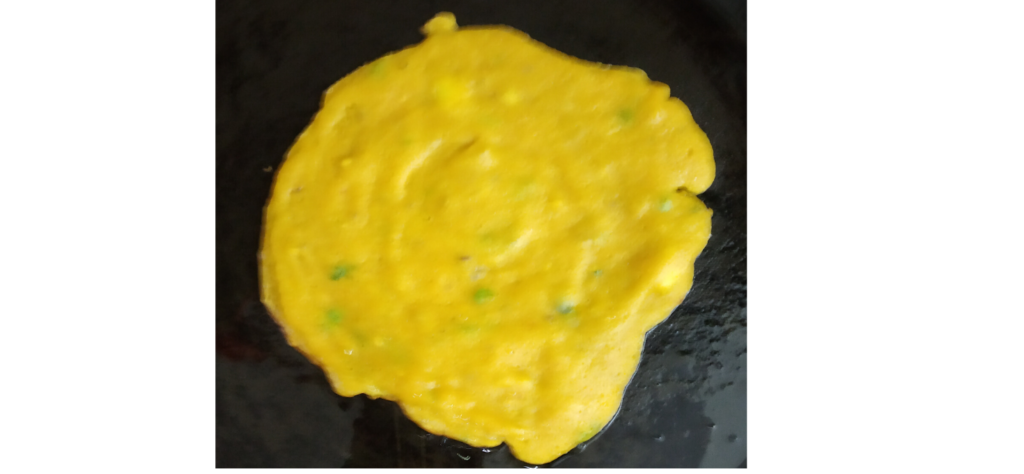 Cover and cook on both sides.
Serve with tomato sauce or green chutney.
Happy cooking!!