Ingredients

Pancake

Potatoes – 3 pieces ( medium size,boiled)
Paneer – 50 grams (grated)
Multipurpose flour – 3 tablespoon
Red chili powder- 1 /4 teaspoon
Black pepper powder – 1/2 teaspoon
Black salt – 1/4 teaspoon
Salt – to taste
Filling

Asafetida – 1/4 teaspoon
Green peas – 1 bowl ( mashed)
Onion – 1 piece (medium size,chopped)
Tomato – 1 piece ( medium size, chopped)
Ginger – 1 inch (grated)
Garlic – 2 cloves (chopped fine)
Cumin Powder – 1 teaspoon
Coriander Powder – 1 teaspoon
Garam masala – 1/4 teaspoon
Chat masala – 1 teaspoon
Oil- 1 teaspoon
Procedure

Pancake

Take a large bowl and add boiled mashed potatoes,grated paneer and multipurpose flour with all masalas salt to make a smooth dough.Keep it aside.
Filling

Take a tawa and add garlic,ginger,onion and tomato will all masalas and grated peas.
Saute them all together for few minutes adding salt.The filling is ready.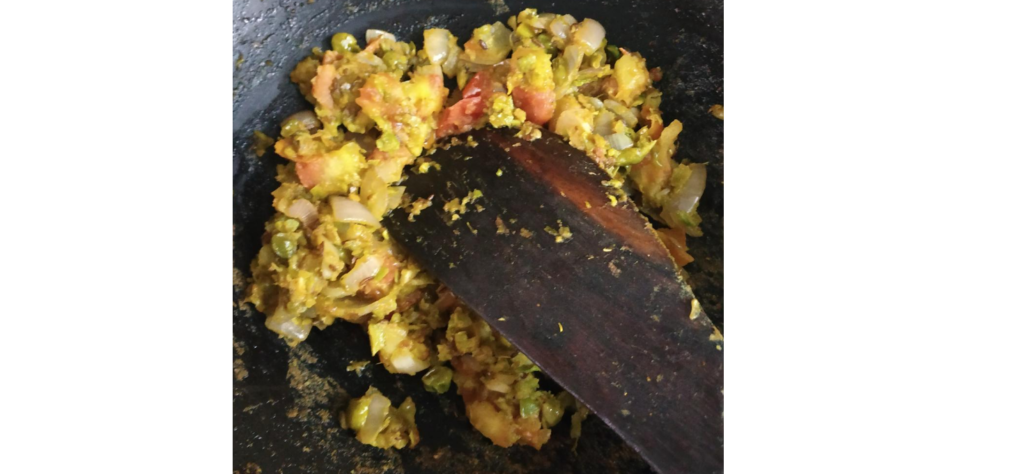 Take a portion of the pancake dough and flatten it out with hands.Make two pieces at one time.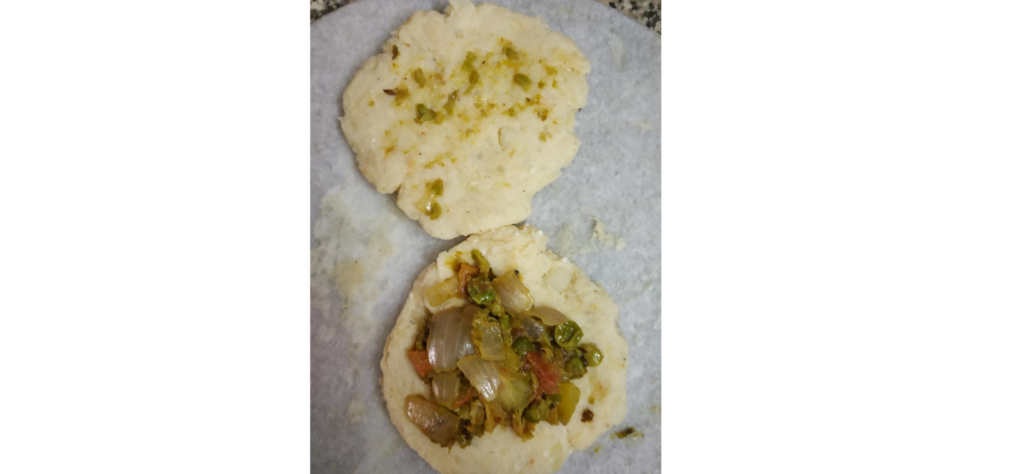 Put the filling on one side and cover up with the other one on top.Seal the sides with hands.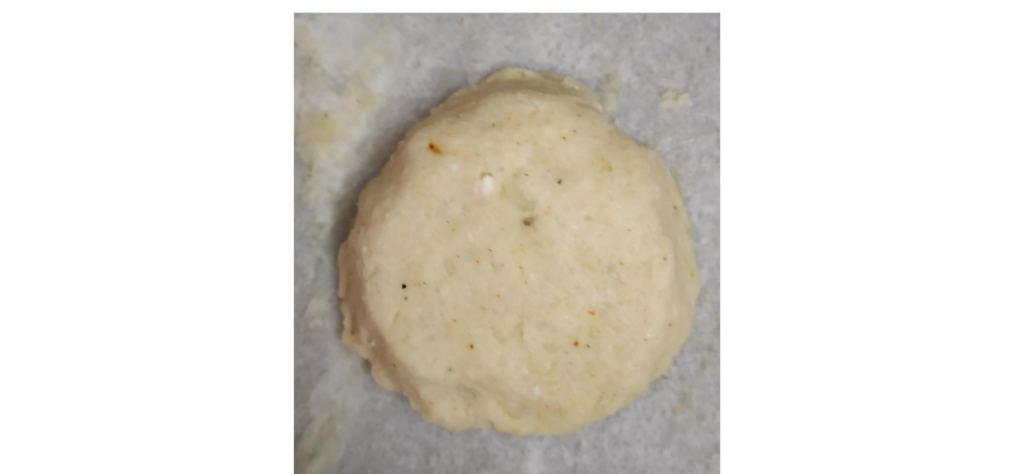 Now shallow fry the pancakes on tawa on both sides with cover.
Your tasty pancakes are ready.
Happy Cooking!!