Recipe
Ingredients
Dhoka

Bengal Gram(chana daal) -1 cup(makes 25 pieces)
Green chilli – 3 -4 number
Salt – 1/4 teaspoon
Ginger – 1inch
Sauteing

Cumin seeds – 1/2 teaspoon
Asafetida – 1/4 teaspoon
Sugar – 1/4 teaspoon
Ginger – 1teaspoon (grated)
Oil – for deep frying
Gravy

Potato – 1 big
Oil – 1 teaspoon
Bay leaf – 2 small
Cumin seeds – 3/4 teaspoon
Tomato – 2 medium(pureed)
Curd/yogurt – 1/2 cup
Roasted coriander powder -1 teaspoon
Roasted cumin powder – 1/2 teaspoon
Red chili powder – 1 teaspoon
Turmeric powder – 1/4 teaspoon
Garam masala – 1/4 teaspoon
Ghee – 1 teaspoon
Salt – to taste
Procedure

Dhoka

Soak Daal overnight.Drain and add chilli,salt,ginger with water making a smooth paste.
Take a non stick pan and add oil,cumin,asafetida,sugar,ginger and Daal paste.Cook till it comes off sides.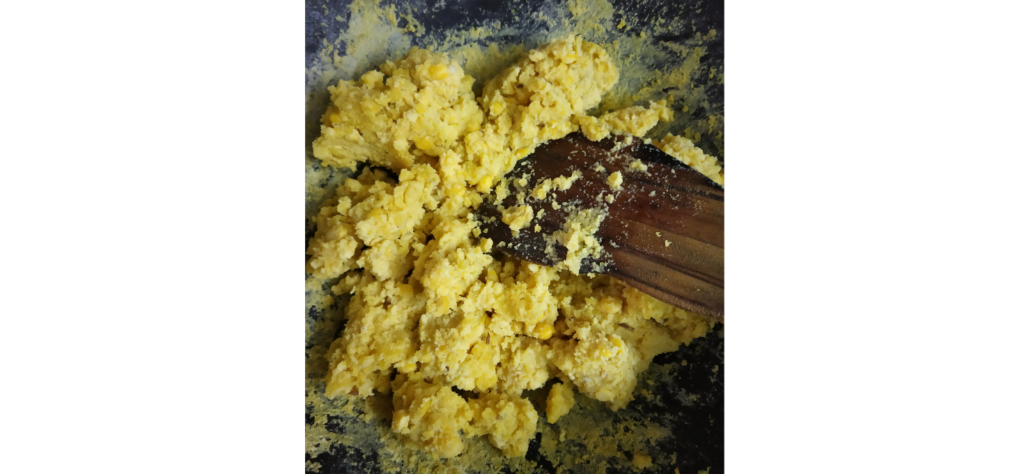 Transfer the mixture to a greased plate.Flatten itno cake.Cut 2 inch pieces.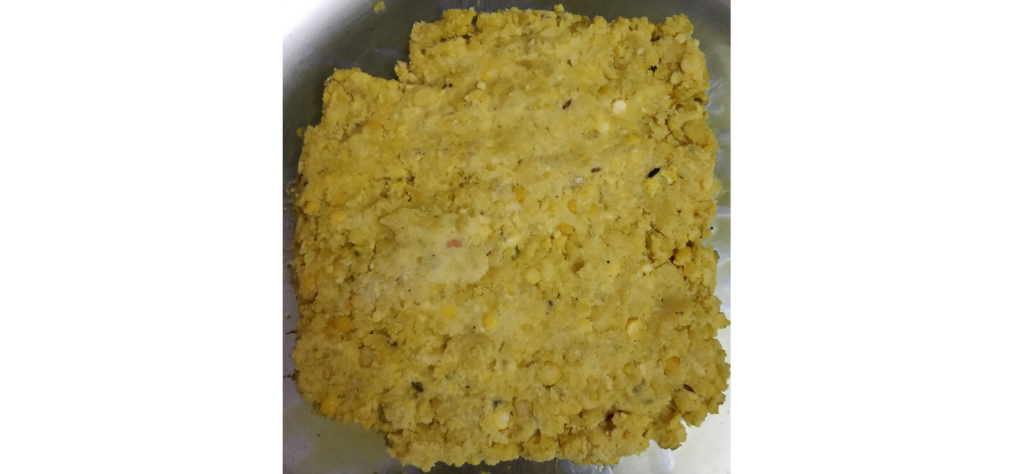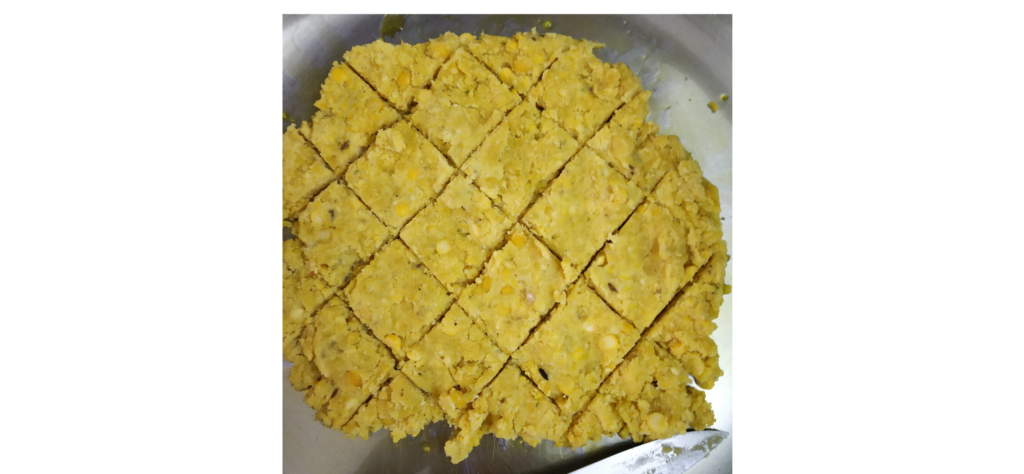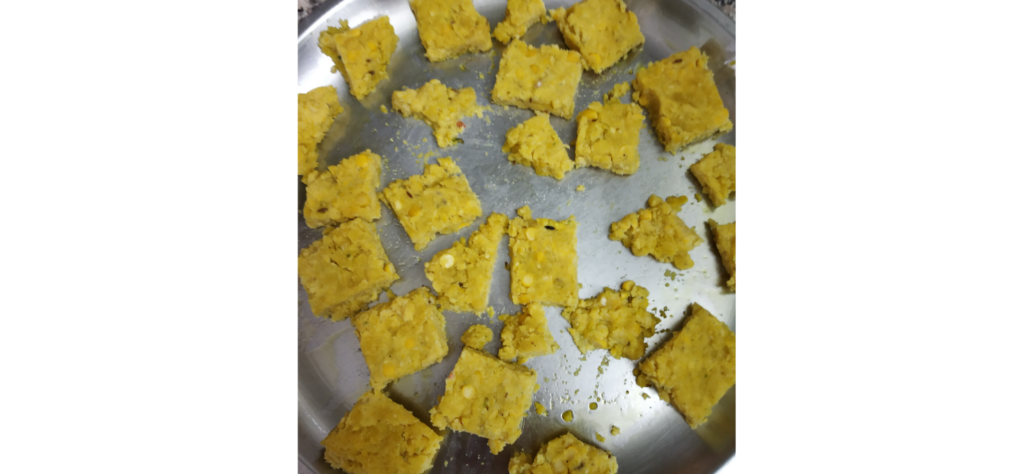 Fry the pieces in kadhai till golden brown.Keep aside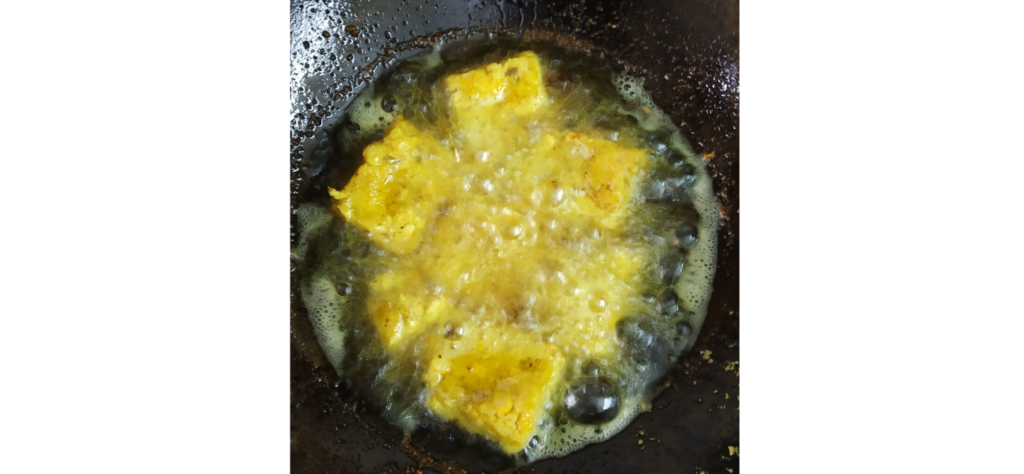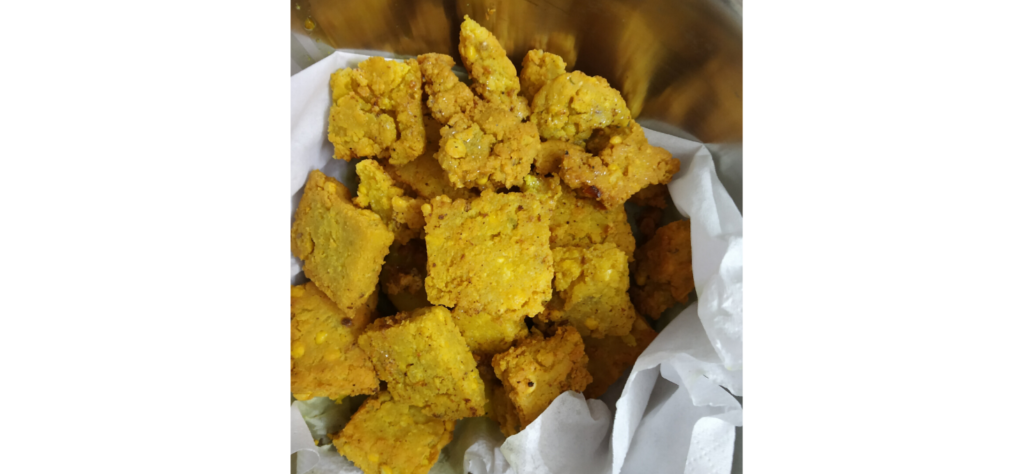 Gravy

Fry potato cut into small pieces in little oil. Now sprinkle a little salt after taking it out.
Take oil in kadhai .
Next add bay leaf,cumin seeds and Asafetida,tomato puree and cook.

After this take a cup and to it add curd,coriander powder,cumin powder,red chilli powder,red chili powder and make a smooth paste.

Later,put the paste in kadhai and cook in low heat.
To this add fried Potatoes and 1 and half cup water,salt cover and cook till Potatoes are done.
Next, adjust seasoning,add a pinch of sugar,garam masala and ghee and gently mix.

To the mixture, now add dhoka and simmer for few minutes.

Garnish with chopped green coriander.
Serve hot with roti,parantha or rice.
Dhokar Dalna is an extremely tasty dish and worth the hardwork put in.
Preventing cracks – Cook the daal quickly and pat down with greased hands.Cool the lentil paste before frying.
Happy Cooking!!