This is an interesting Dessert Recipe that is easy to make and Awesome in flavour and presentation.
Ingredients
Rusk – 4 pieces
Milk – 500 ml
Sugar – 10 teaspoon
Butter – 2 teaspoon
Vanilla Custard powder – 4 teaspoon
Tuti fruiti – 2 teaspoon
Almond – 2 pieces ( chopped)
Preparation time – 1 hr
Servings -2 persons
Procedure
Custard mixture preparation
Make the Custard as usual.Boil milk with 10 teaspoon sugar in a large vessel and take out 150 ml of milk in a small bowl and add 4 teaspoon of custard powder to it.
Mix the custard powder well so that no lumps are formed.
Add the bowl of custard powder and milk mixture back to the Boiling milk.
The mixture has to be stirred continuously and it starts to thicken and change colour to light yellow.
Your custard mixture is ready.
Now take a large glass and transfer half the contents of the custard mixture to the glass.
Refrigerate for 30 minutes.
Biscuit mixture preparation
Take a bowl and put the rusk after crushing them in the mixer.Add butter and 5 teaspoon of sugar to it.Keep it aside.
Take out the glass from the refrigerator and add a layer of half of the biscuit mixture over the custard mixture which is now frozen enough to hold the biscuit layer on top.
Add a layer of remaining custard mixture over the biscuit layer and refrigerate again for 30 minutes.
Take out the glass and add a layer of remaining biscuit mixture and dress with tooti fruiti and almond over the biscuit layer.
Serve your Biscuit Custard Pudding chilled.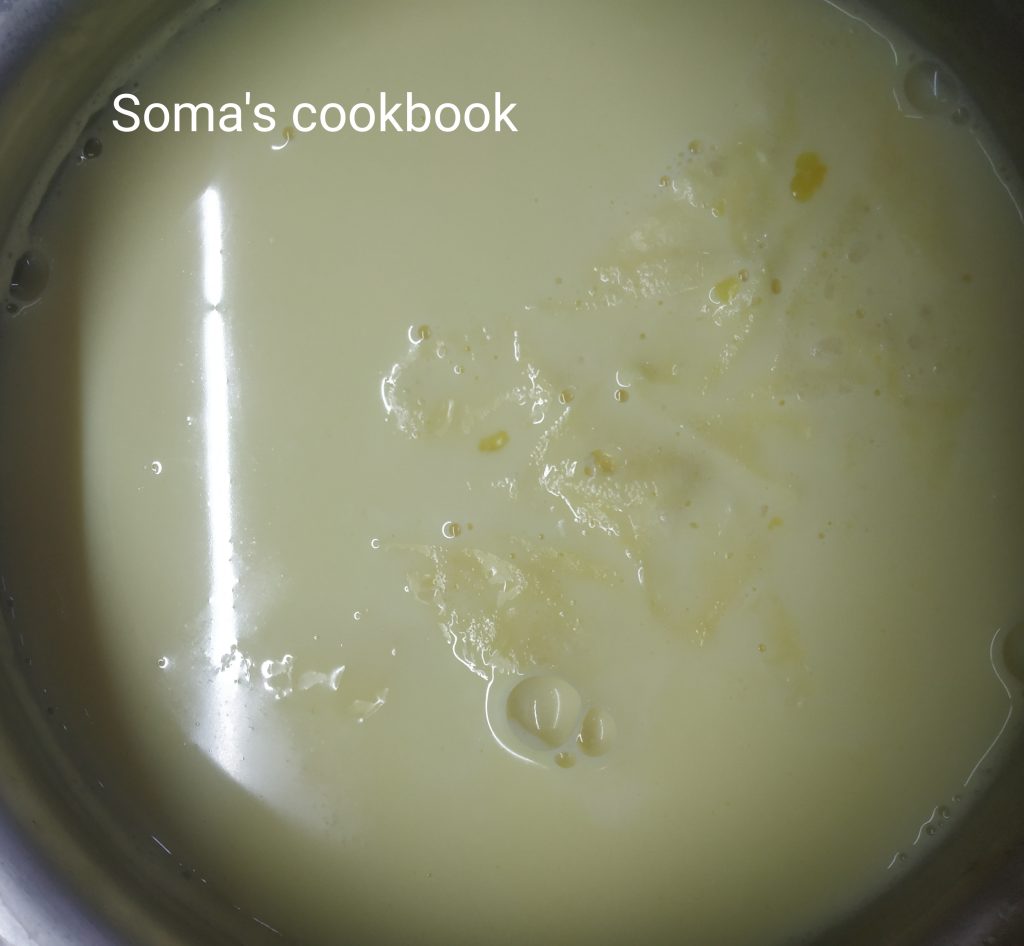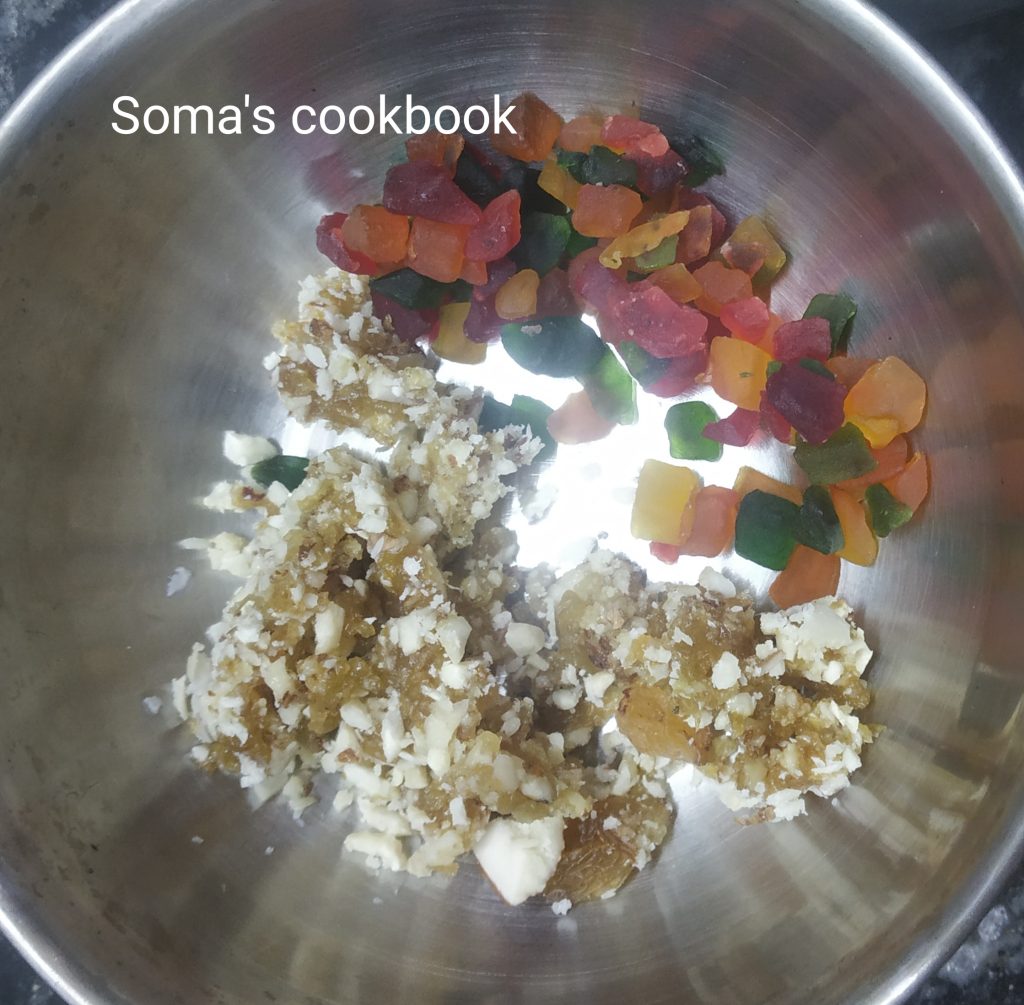 Happy Cooking!!