This is an extremely tasty Moong Daal recipe that goes well with Rice or Roti.Contains the goodness of Protein so healthy too.
Ingredients
Sabut Moong Daal – 100 grams
Green Coriander branches – 10 grams
Green coriander leaves – 1 teaspoon
Green chilli – 2 pieces
Ginger – 1 inch
Tomato – 1 piece
Garlic – 10 pods
Coriander powder – 1 teaspoon
Cumin powder – 1 teaspoon
Garam masala powder – 1 teaspoon
Cinnamon – 1 stick
Green cardamom – 1 piece
Cloves – 2 pieces
Cumin seeds – 1 teaspoon
Kasuri Methi – 1 teaspoon
Asafoetida – 1/2 teaspoon
Whole red chilli – 1 piece
Water – 1 litre
Salt – to taste
Kashmiri red chilli powder – for colour
Ghee – 5ml
Cooking Time -45 minutes
Serving -3 persons
Procedure
Soak the Moong Sabut Daal for 30 minutes in lukewarm water with 1 pinch of baking soda.
Boil the daal in a cooker for atleast 10 whistles.
Prepare the green masala paste with coriander branches,ginger, garlic (5 pods) and green chilli with mortar and pestle.
Use the same to make a paste of tomato.
Take a kadhai and add oil.
Temper with asafoetida, cumin seeds, whole red chilli , cinnamon, green cardamom and cloves.
Add the green paste and tomato paste and cook till oil seeps out.
Add the masalas – coriander powder,garam masala powder,kasuri Methi and Cumin powder to the mixture.
Cook for two to three minutes as the aroma of the masala comes out.
Add the boiled sabut moong dal and mix everything together well.
Let the solution come to a boil.
Garnish with chopped green coriander.
Temper the daal once again with sliced garlic (5 pods) and Kashmiri lal mirch.
The consistency should be thick.
Your Garlic Moong Daal Masala is ready to serve with roti or rice.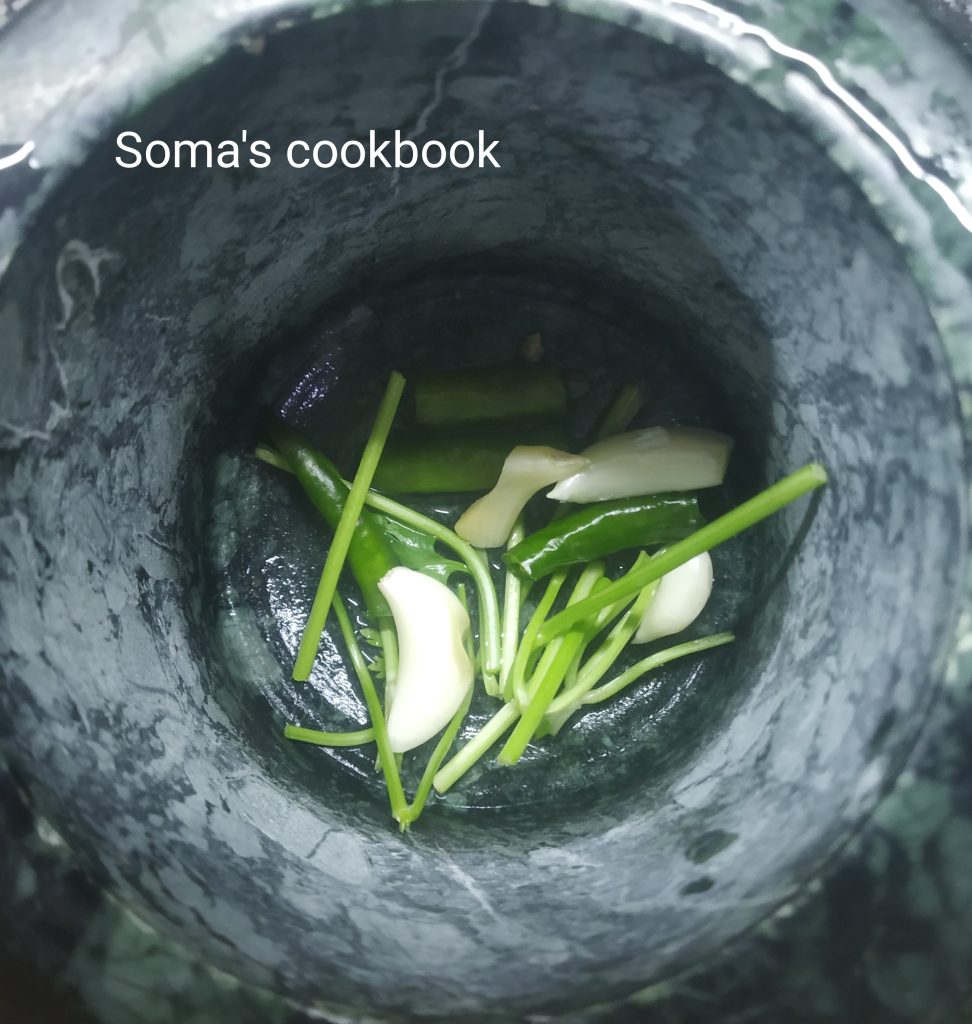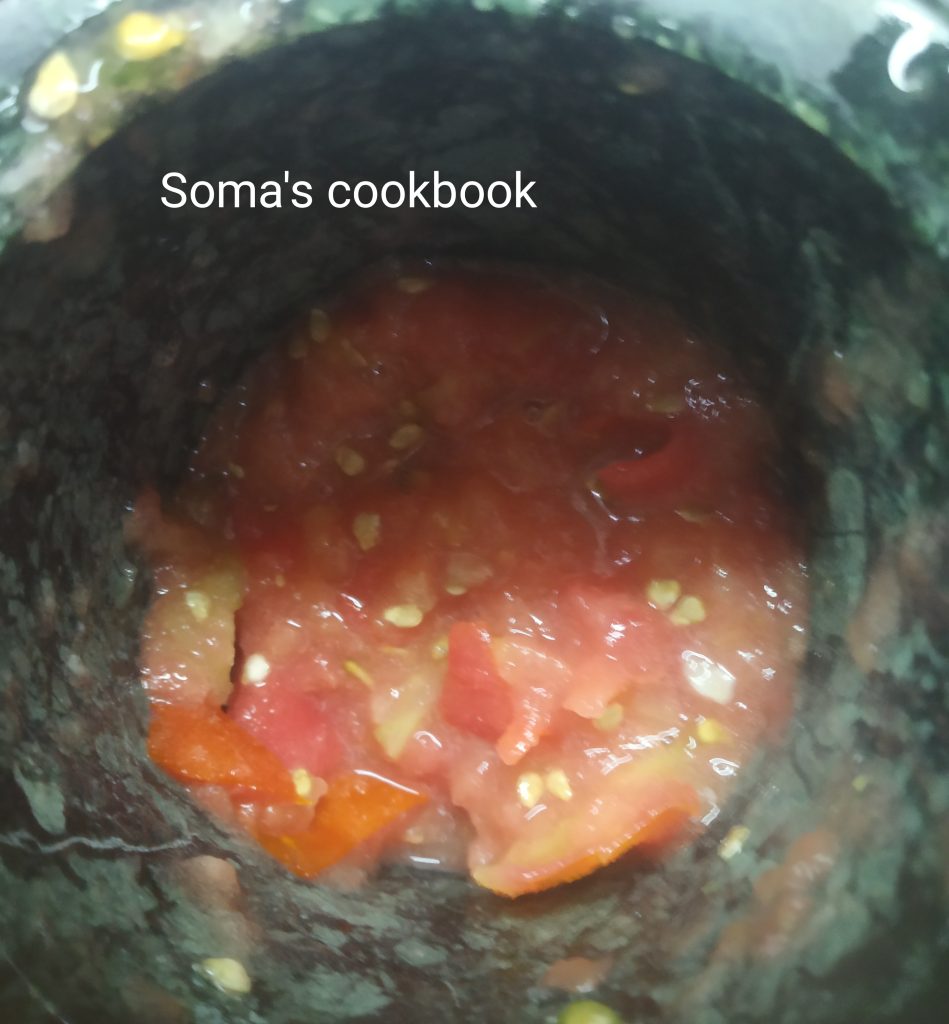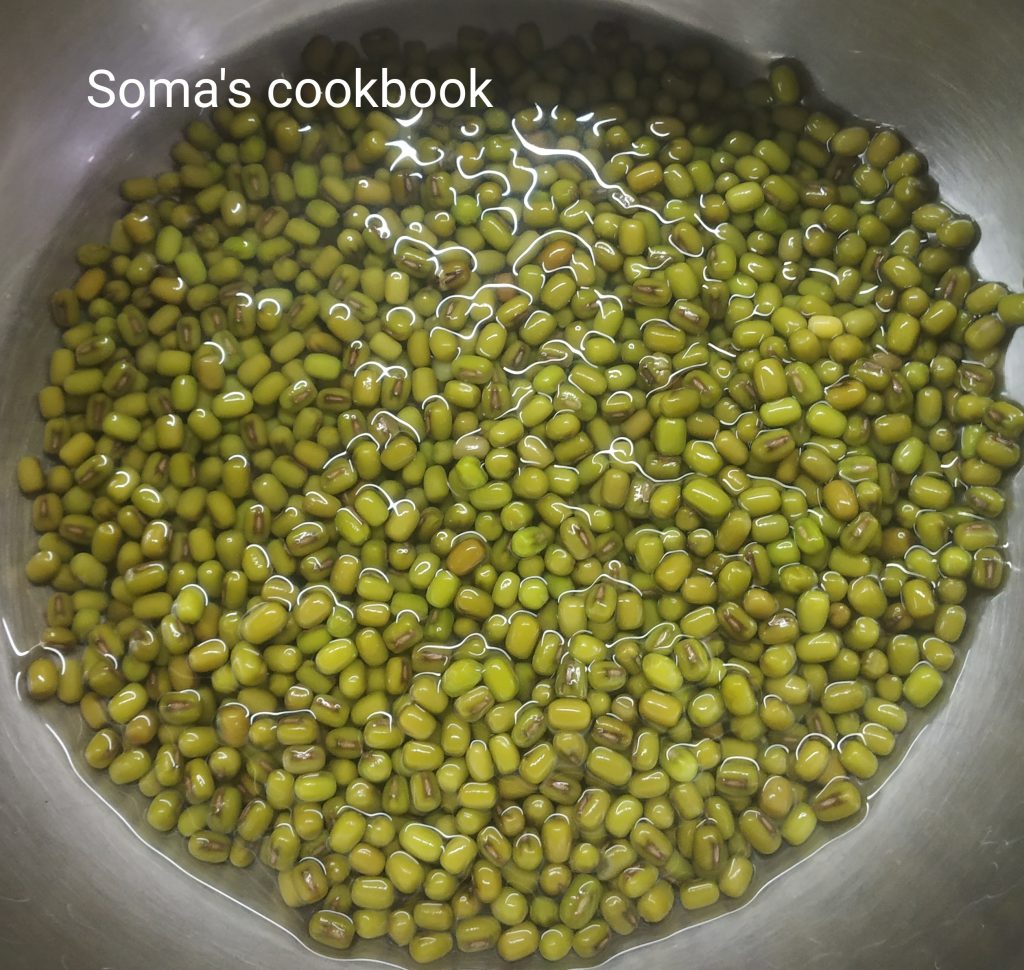 Happy Cooking!!