This is a very popular Biryani option for Vegetarians because of the excellent taste of Jack fruit as a vegetable.
Recipe

Ingredients
Jack Fruit
Jack Fruit – 250 grams
Garam masala whole – Cloves/small and large cardamom/cinnamon/black pepper 1 or 2 each
Asafoetida – 1/4 teaspoon
Cumin seeds – 1/2 teaspoon
Whole Red chili – 1 piece
Onion – 1 piece (chopped)
Tomato – 1 piece (chopped)
Ginger – 1 teaspoon (Julienne)
Garlic – 4 cloves
Garam masala powder – 1 teaspoon
Coriander powder – 1 teaspoon
Red chili powder – 1 teaspoon
Biryani masala – 5 teaspoon
Oil – 2 teaspoon
Biryani
Rice – 200 grams (partially boiled)
Ghee – 5 teaspoon
Cashew – 8 to 10 pieces
Raisins – 8 to 10 pieces
Salt – to Taste
Rose water – 2 teaspoon
Onion slices – 1 piece roasted in ghee for garnishing
Raita
Curd – 100 grams
Onion – 1 piece chopped
Cucumber – 1 piece chopped
Tomato – 1 piece chopped
Garlic – 4 cloves ( chopped and grinded for better flavour)
Salt – to taste
Procedure
Jack Fruit preparation
Take oil in a kadhai and temper with asafoetida, cumin seeds and whole red chili.
Over it put whole garam masala as mentioned in ingredients.
To the mixture add chopped garlic, ginger, onion and Tomato.
Cook for a little while.
Put coriander powder, red chili powder, garam masala powder and biryani masala to the mixture.
Keep cooking for 2-3 minutes.
Now add cut and washed Jack Fruit to the mixture.
Mix them all together nicely.
Add about 1 cup water then cover and cook for at least 20 minutes.
Keep checking the water content and add more if required.
The end result should be little curry like not dry.
But do not add too much of water.
Adjust the salt content to your taste.
Biryani preparation


Cook the rice with 1/2 teaspoon salt in a open vessel with appropriate amount of water so that it gets cooked partially not totally.
Keep it aside.
Now take a big kadhai and grease it with Ghee from all sides.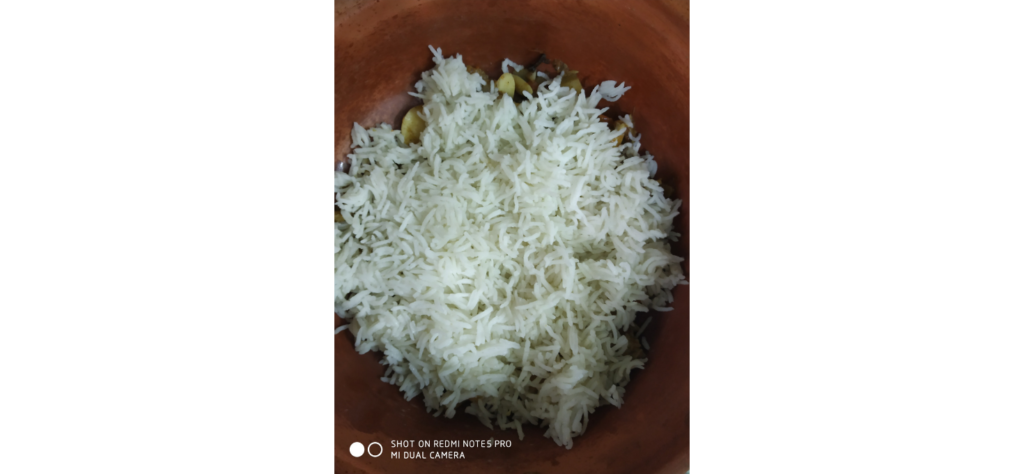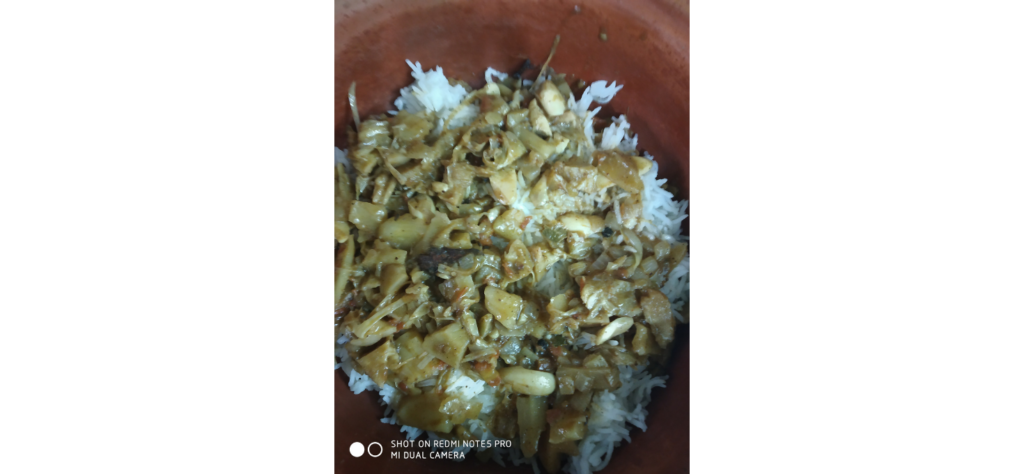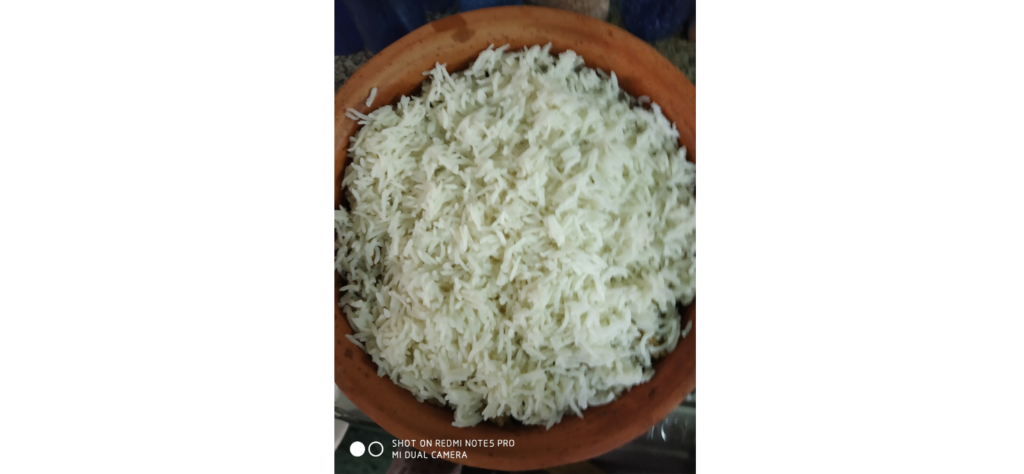 Put a layer of rice over it followed by kathal preparation.
Repeat the process and end with rice layer.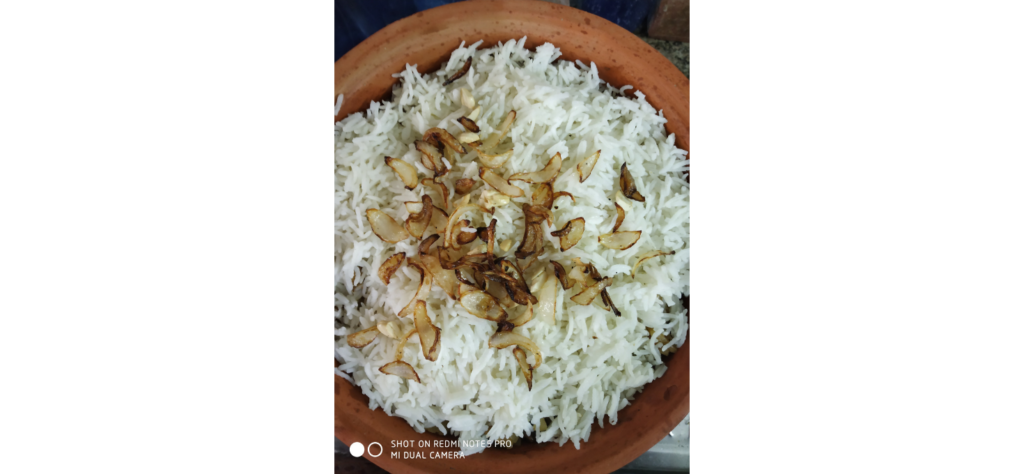 Fry chopped onion rings in ghee in a separate kadhai till it turns deep brown in color.
Over it add cashew and raisins.
Add the whole mixture on the top layer of biryani.
Cover up the kadhai and seal with aluminum foil.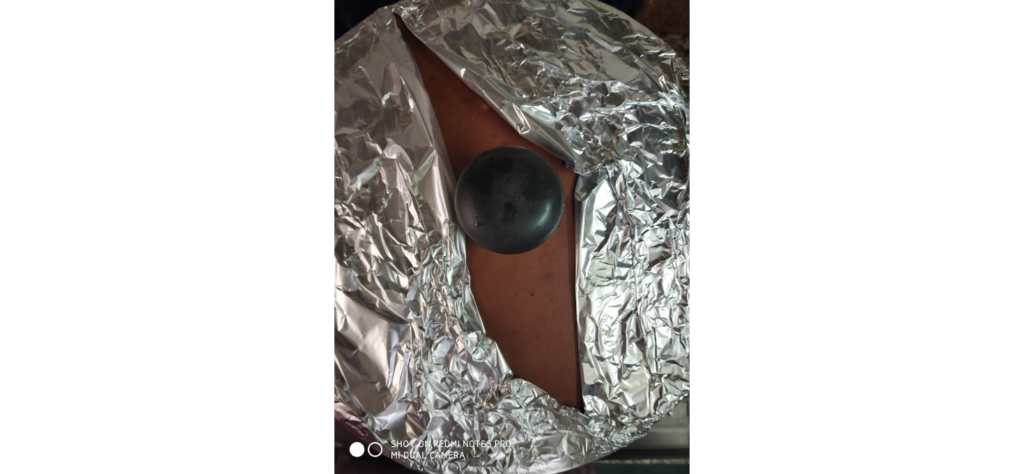 Let it cook in dum for 10 minutes.
Raita preparation
Whisk the curd after adding after adding 1 cup water.
Add the chopped onion, garlic, Tomato and cucumber.
Adjust salt to taste in the raita.
Serve the Jackfruit or Kathal Biryani hot after toppling over the entire layers together equally.
It should be served with Raita and Onion salad.

Happy cooking!!