Koshimbir Salad is a popular salad recipe from Maharashtra India made with curd base.It is easy to make healthy foodwith high protein content and great in taste.
Ingredients
Salad
Cucumber – 1 piece( chopped)
Onion – 1 piece( chopped )
Tomato – 1 piece (chopped)
Green chilli – 1 piece( chopped)
Curd mixture
Curd – 2 teaspoon
Roasted Cumin powder – 1 teaspoon
Salt -1 teaspoon
Tempering
Mustard seeds – 1 teaspoon
Asafoetida -1/4 teaspoon
Whole red chilli – 1 piece
Curry leaves – 3 pieces
Oil – 2 teaspoon
Dressing
Roasted Peanuts – 1 teaspoon (crushed)
Green coriander leaves – 1 teaspoon
Yellow Moong daal – 1/2 cup (boiled )
Lemon juice – 2 teaspoon
Procedure
Take a large bowl and mix all salad ingredients properly.
Take a small bowl and make the curd mixture.
Mix it with the large salad bowl.
Now temper the mixture with asafoetida,oil, whole red chilli, mustard seeds and curry leaves in oil.
Add peanuts,moong daal and lemon juice.
Mix the whole thing properly.
Adjust the salt as required.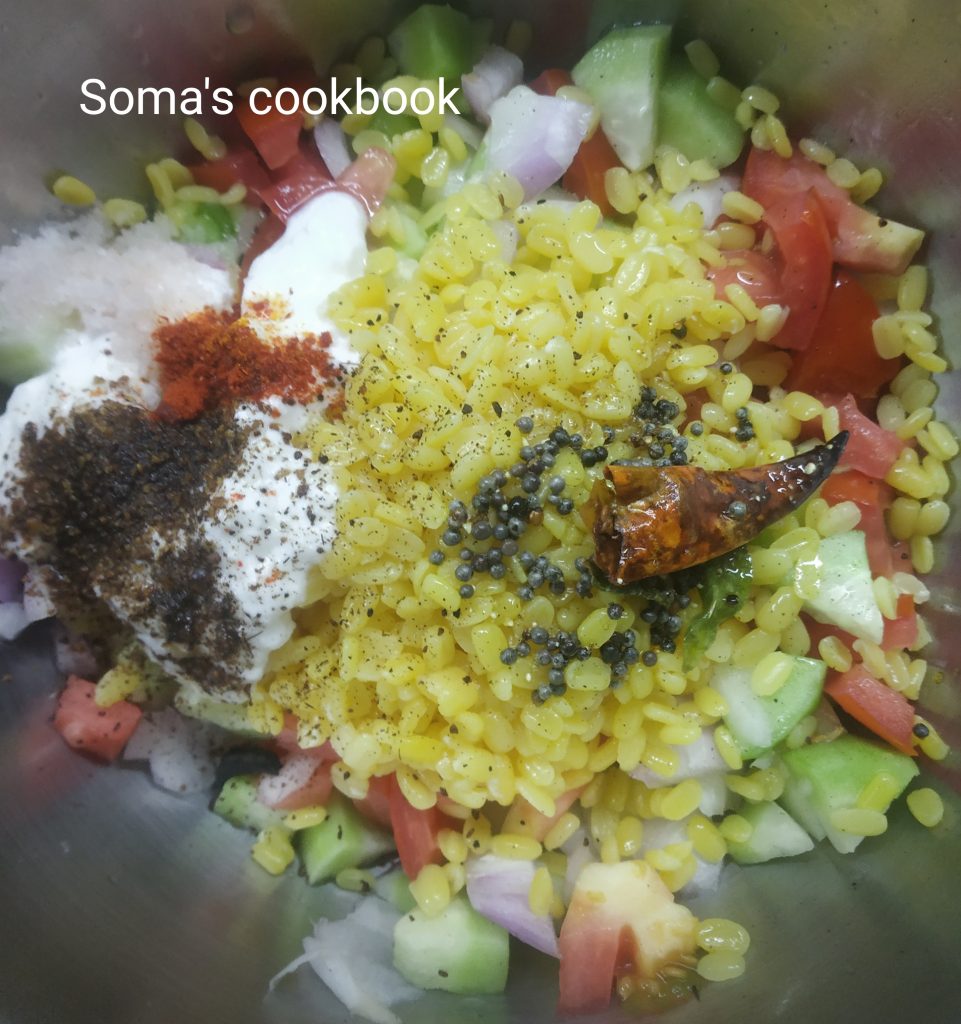 Your Koshimbir Salad is ready to eat.
It can be taken with meals or as healthy snacks.

Happy Cooking!!