This is a special dish that is a vegetarian version of the popular Indian dish Biryani.
Recipe
Ingredients

Paneer preparation
Paneer – 400 grams (cut into large cubes )
Water – 3/4 cup
Turmeric powder -1.5 teaspoon
Salt – 2 teaspoon
Coriander powder -2 teaspoon
Red chili powder -. 2 teaspoon
Tomato puree – 3 pieces
Garam masala – 1 teaspoon
Oil – 3-4 teaspoon
Bay leaves – 1 piece
Cinnamon – 2 inch piece
Onion – 2 pieces(grated)
Ginger paste -2 teaspoon
Garlic paste – 2 teaspoon
Biryani preparation
Rice – 200 grams ( partially cooked)
Ghee – 5 teaspoon
Onion – 1 piece ( sliced and fried in ghee)
Cardamom powder – 1/4 teaspoon
Saffron milk – 1/2 tablespoon
Green coriander – 1 tablespoon
Procedure
Paneer preparation
Take the Paneer cubes and fry them in oil till they turn light brown in colour.

Now soak the paneer cubes in water mixed with turmeric powder and salt for about 15 minutes for marination.

Now take a kadhai and add oil.
Add bay leaves, cinnamon, onion and cook for about 10 minutes.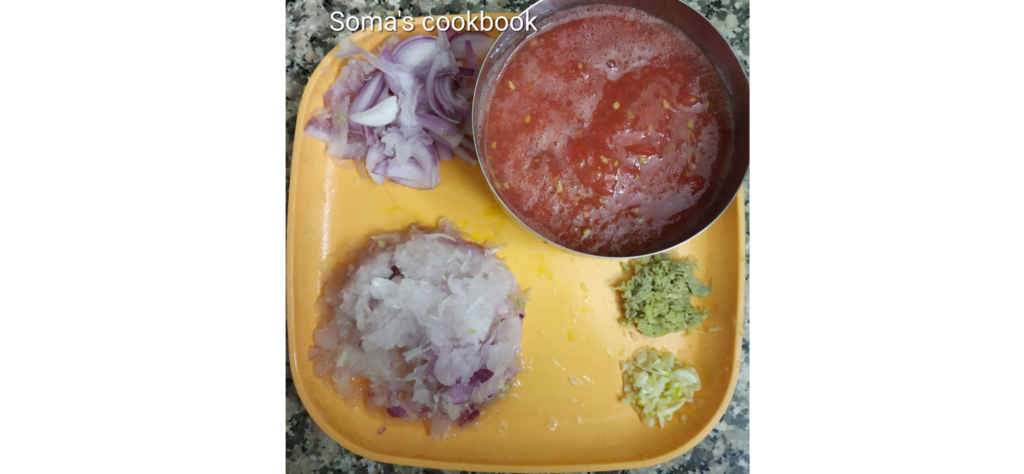 Over this add ginger and garlic paste, turmeric powder, coriander powder, red chili powder and tomato puree.
Cook till the oil seeps out in the mixture.
Over it add salt, garam masala and marinated paneer after draining excess water.
Add water to make the mixture almost dry curry like mixture.
Biryani preparation
Take a large open vessel.
Add ghee and 1/3 portion of cooked rice.
Over it add 1/3 portion of fried onions, cardamom powder,1/3 saffron milk,1/3 portion of paneer.
Repeat the same three times.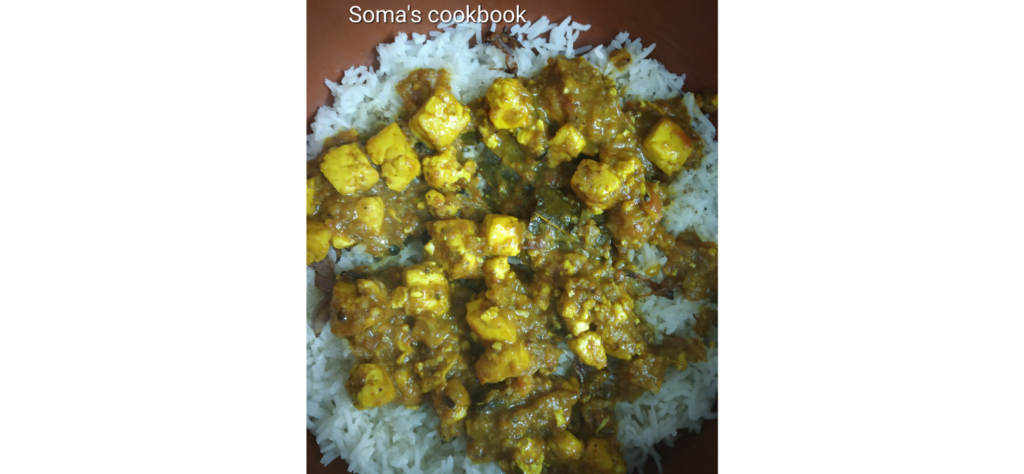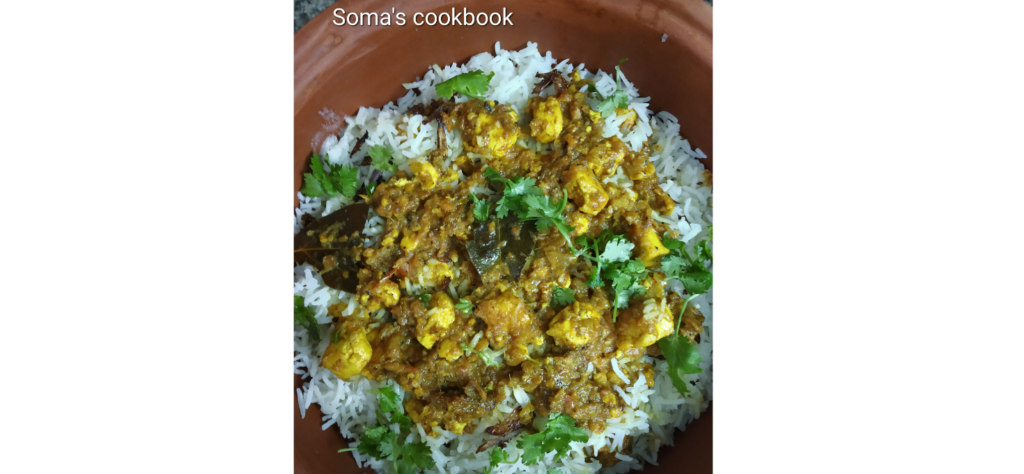 On the top layer add chopped green coriander dressing.
Cover the vessel and cook for 10 minutes.
Topple the whole mixture around.
Serve Paneer Biryani hot with garlic Raita, Papad and Salad.
Happy cooking!!