This is a healthy Salad option made with fresh green ingredients. It is easy to make dish which can function as a main dish or side accompaniment.
Ingredients
For Salad
Cucumber – 1 piece (chopped)
Onion – 1 piece (chopped)
Tomato – 1 piece (chopped)
For Sauce or Chutney
Coriander leaves – 1 bunch
Mint leaves – 5 branches
Lemon – 2 pieces
Salt – to taste
Preparation Time – 15 minutes
Serving – 3 persons
Preparation
Take a large bowl and add cucumber, onion and tomato to make the salad.
Put coriander leaves, mint leaves and salt in mixer and make a smooth solution for the Green Sauce or Chutney.
Add this green sauce or Chutney to the bowl with salad.
Add lemon juice to this and mix well.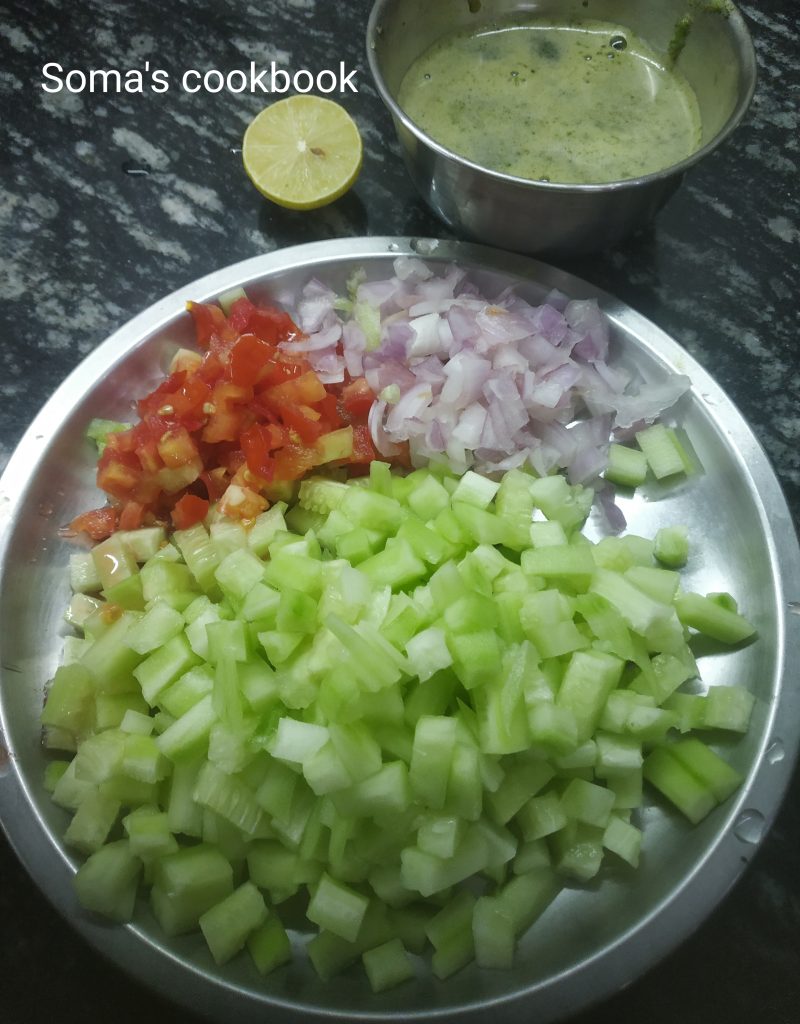 Your Vegan Green Goddess Salad is ready to be served.
A healthy way to begin the day!!