Baked cheesy rolls are healthy and tasty options for breakfast or snacks.
Ingredients
Filling
Cabbage -100 grams (chopped)
Asafoetida – 1/4 teaspoon
Cumin seeds – 1/2 teaspoon
Coriander powder – 1/2 teaspoon
Fenugreek seeds – 1/4 teaspoon
Salt – to taste
Tumeric powder – 1/2 teaspoon
Red chilli powder – 1/2 teaspoon
Cumin powder – 1/2 teaspoon
Garam masala powder – 1/2 teaspoon
Oil – 5 ml
Roll
Wheat flour – 100 grams
Curd – 50 grams
Salt – 1/2 teaspoon
Water – 1/2 cup
Green coriander leaves – 1 teaspoon (chopped)
Cheese – 100 grams
Dressing
Nigella seeds (kalaunji) – 1/4 teaspoon
Sesame seeds (til) – 1/4 teaspoon
Green coriander leaves – 1 teaspoon (chopped )
Black pepper powder – 1/2 teaspoon
Red chilli flakes – 1/2 teaspoon
Procedure
Roll
Make the wheat flour dough with curd ,salt, coriander leaves and water. Set it aside for 20 minutes after coating it with little oil.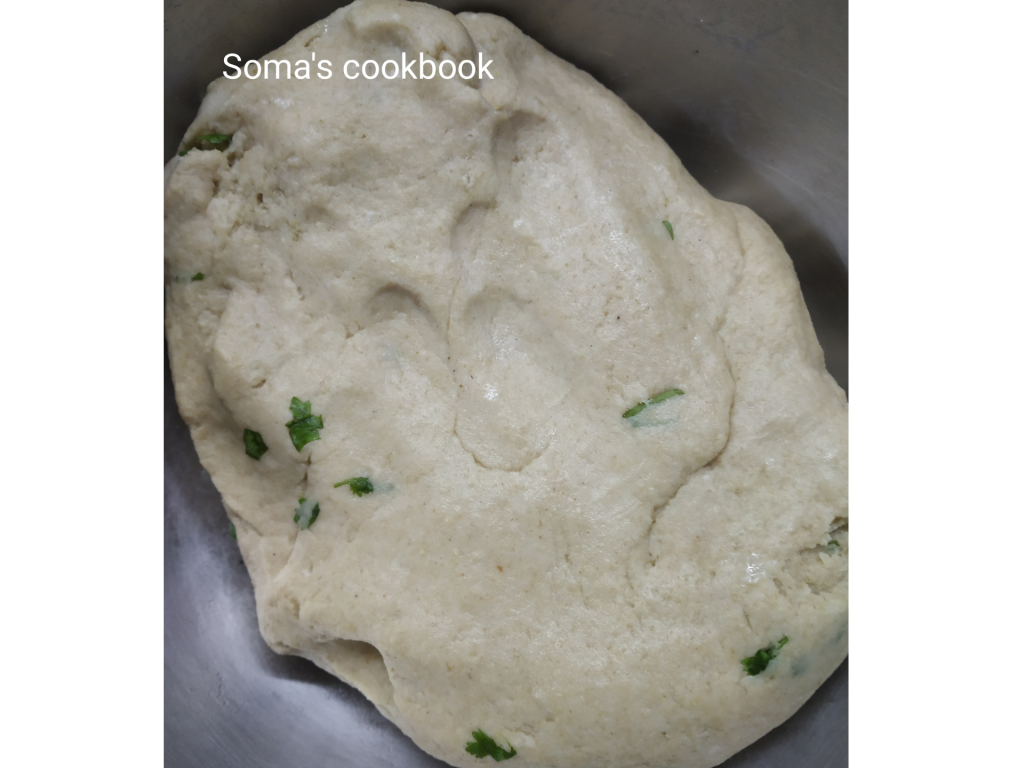 Filling
Make the cabbage filling in a kadhai. Add Asafoetida, cumin seeds and Fenugreek seeds in oil. Add cumin powder, coriander powder, red chilli powder, turmeric powder to the mixture.
Add washed and chopped and boiled cabbage leaves ( it takes about an hour to cook properly) with salt to the kadhai.

Toss around the mixture for about 15 minutes and the filling is ready.
Take a half portion of the dough and spread it into a large circle with the help of rolling pin(belan).
Put a little butter or oil in the base and spread across the filling in circle like pizza.
Spread the cheese over the filling. You can add sauces like tomato sauce for the filling to be more tasty.
Now start folding the large circle from one side into roll.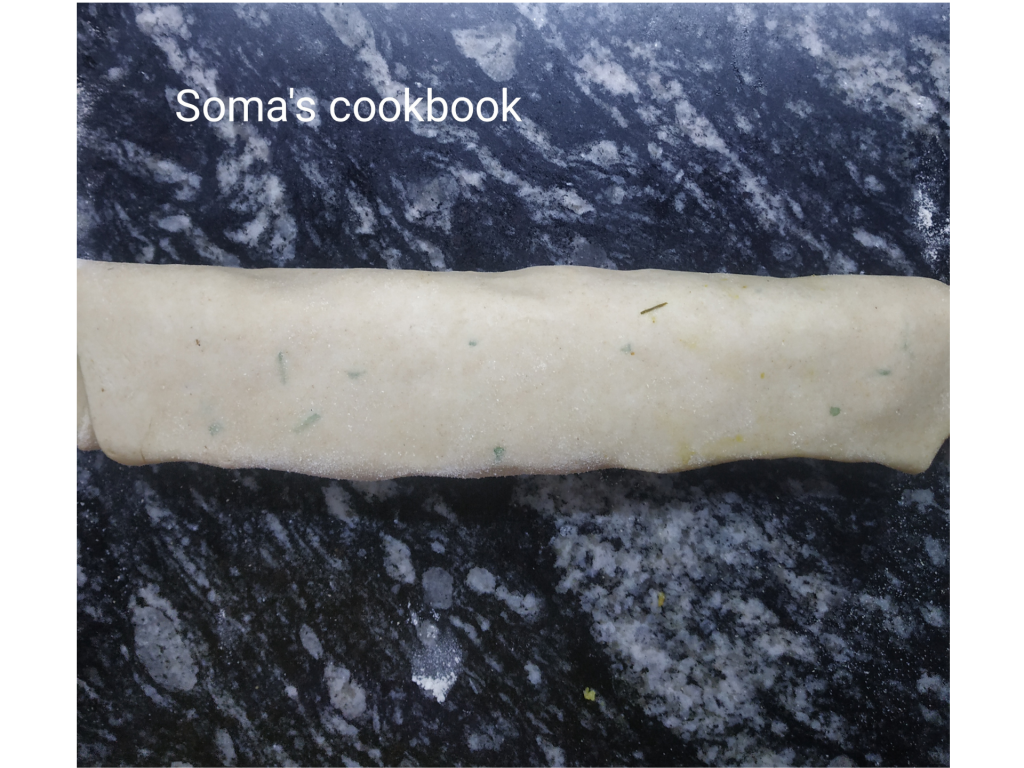 Once a large roll is formed cut into small pieces.
Butter a baking dish and place the cut pieces of roll in the dish. Put them together so that they hold shape during baking.
Dressing
Dress the rolls with Sesame seeds, Nigella seeds, black pepper powder, red chilli flakes and coriander leaves.
Brush the sides and top of the rolls with milk which gives a little brown colour to the rolls.
Bake in a preheated oven at 200 degrees for 30 minutes and your cabbage rolls are done.
Keep checking the oven so that they do not overcook or burn.
Serve Baked Cheesy Cabbage Rolls hot with sauces.
Happy Baking!!