This is a very tasty dish made out of Bitter Gourd and a popular delicacy in Northern India.

Ingredients
Bitter gourd – 250grams (peeled and deseeded)
Onion – 1 piece ( chopped)
Water – 1 cup
Mustard oil – 5 teaspoon

Spices
Asafoetida – 2 teaspoon
Fennel seeds(saunf) – 2 teaspoon
Onion seeds(kalaunji) – 2 teaspoon
Coriander powder – 2 teaspoon
Cumin powder – 2 teaspoon
Red chili powder – 1 teaspoon
Dry mango powder – 4-5 tablespoon (extra if required)
Sugar – 2 tablespoon

Procedure
Wash the bitter gourd properly and peel and deseed it after slitting it open from one side only.
Take the seeds of the bitter gourd and wash it.
Mix it with mustard oil and all spices like asafoetida, fennel seeds, onion seeds, coriander powder, cumin powder,red chili powder,dry mango powder half of the total quantity mentioned.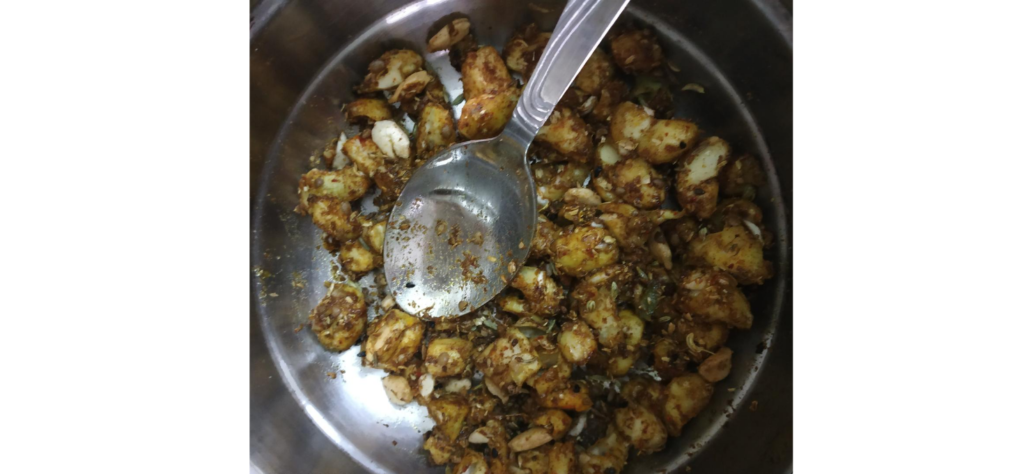 Put this seed mixture back inside the bitter gourd pieces. Keep aside.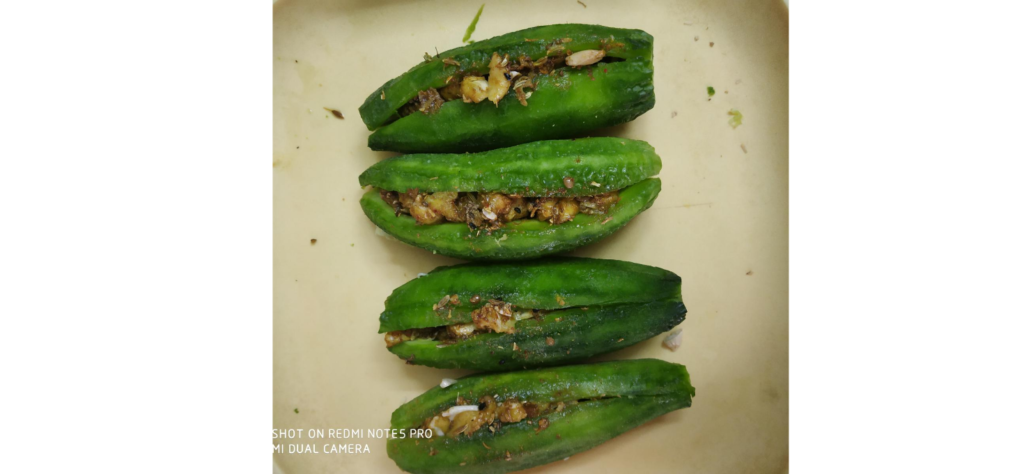 Take a kadhai and put mustard oil in it. Put asafoetida for tempering and chopped onion pieces for frying till it
turns light pink in colour.
Put the rest of the spices on this mixture.

Put water on the mixture and let it come to boil.
Place the bitter gourd pieces in the water and let it cook till they soften and solution dries up. Add more water if required.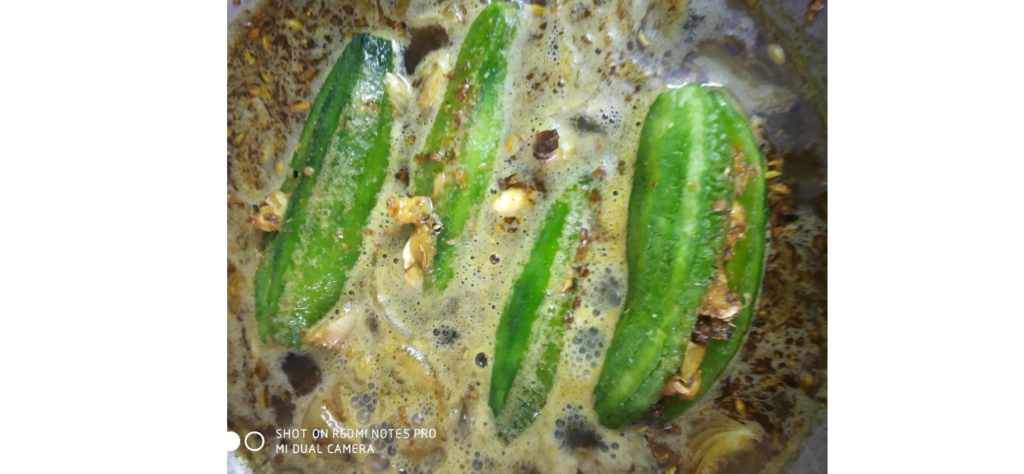 Add sugar and dry mango powder to adjust the taste of the dish. The taste finally should sweet and sour and not bitter.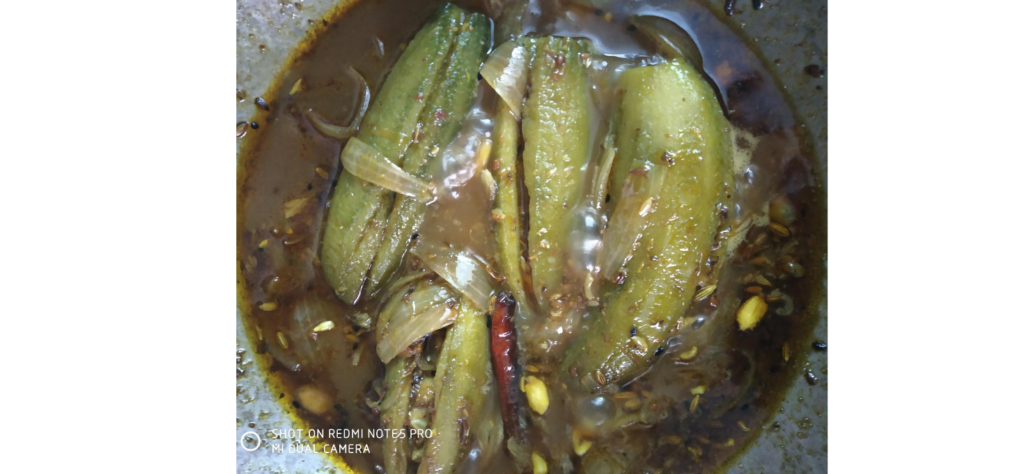 Bharwan Karela or filled Bitter Gourd is ready to eat.

Happy Cooking!!

Recipe courtesy Sarika Pushpendra