Green Split Moong daal Cheela is a easy to make healthy and tasty snack option.


Ingredients
Green Split Moong Daal – 1 bowl ( soaked for 30 minutes)
Besan – 5 teaspoon
Fennel seeds – 2 teaspoon
Green chili – 1 piece
Coriander powder – 3 teaspoon
Red chili powder – 1/4 teaspoon
Salt – to taste
Water – 1/2 cup
Oil – for shallow frying

Procedure
Make a paste of the soaked Daal with fennel seeds, green chili and water in the mixer.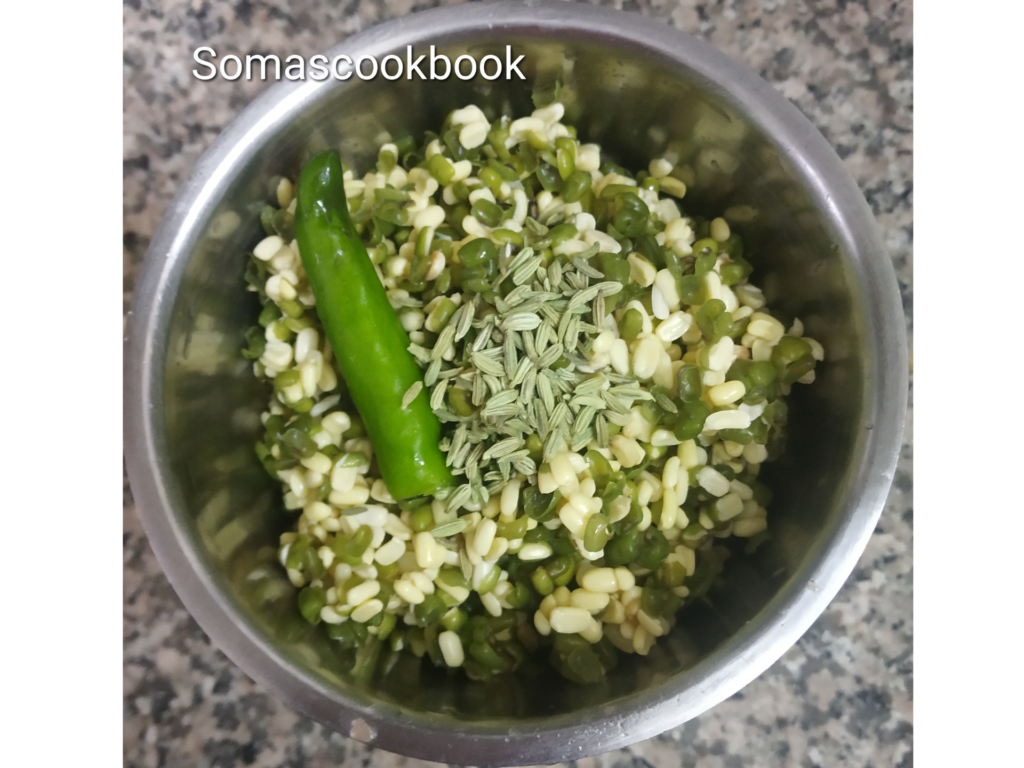 Take the paste out of mixer and place in a large bowl. To this add red chili powder, coriander powder and salt.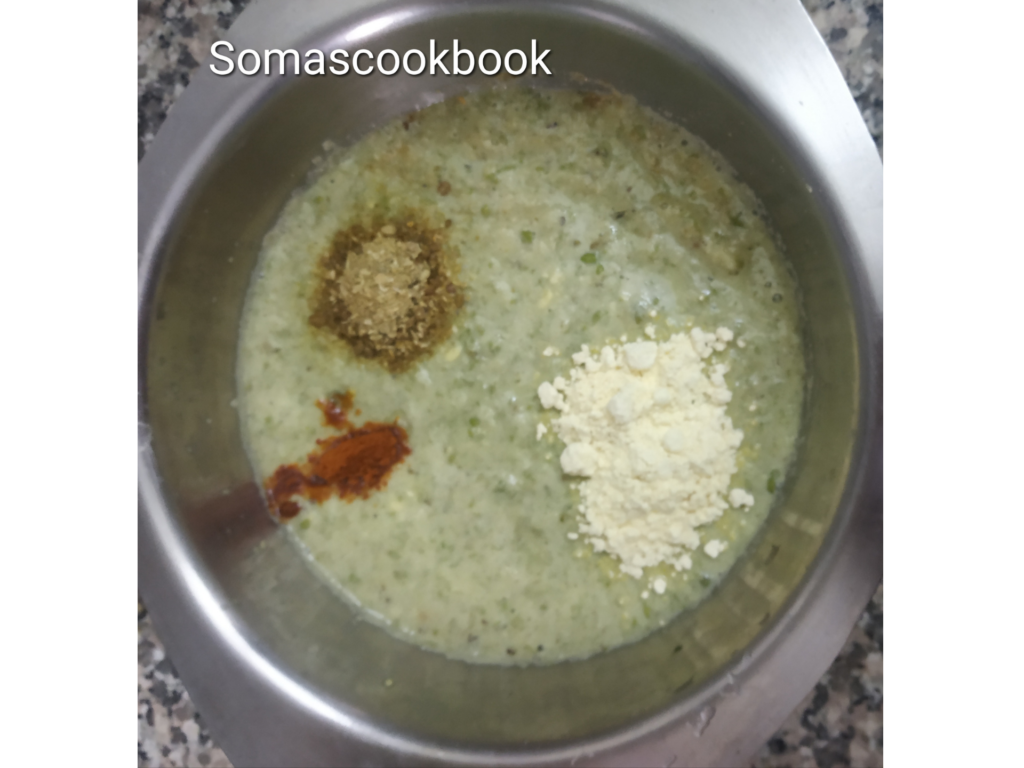 Mix them all properly.
Consistency should be thick.
Take a large spoonful of the mixture and place on the non stick tawa after placing 1-2 teaspoon of oil.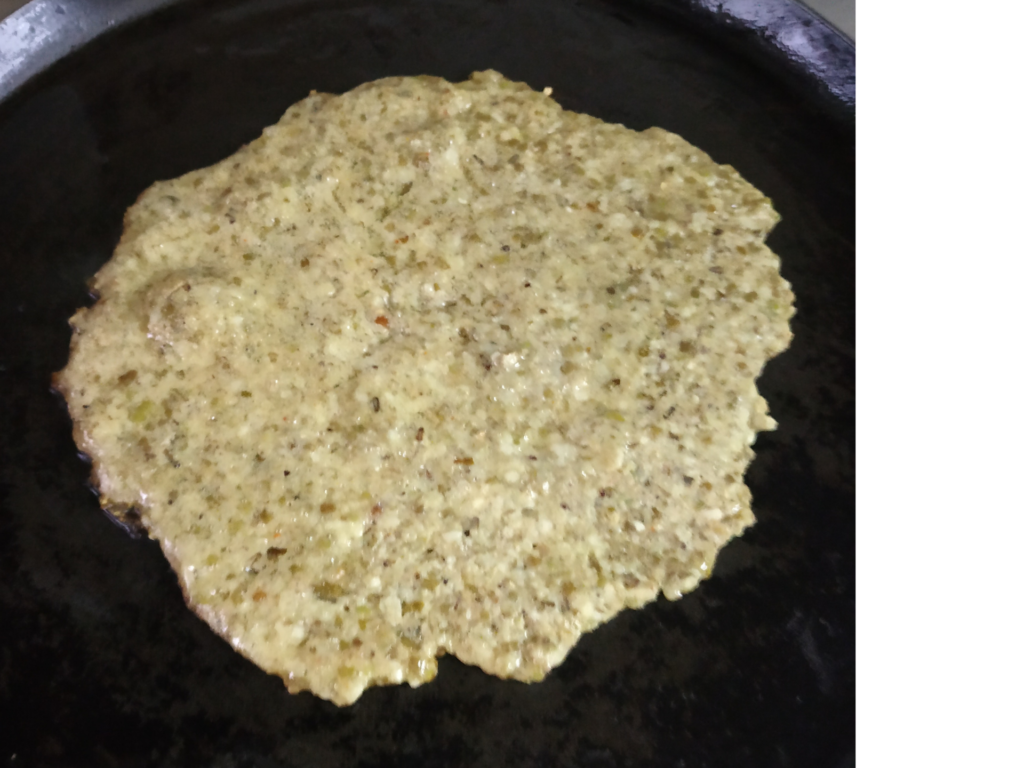 Spread the mixture on the tawa with the help of the spoon like circles while making dosa.
After that flatten out the thick areas with a flat spoon.
Cover and cook till golden brown on both sides.

Serve Split Moong Daal Cheela hot with Chutney or tomato sauce.

Happy Cooking !!