Hare Chane ki Sabzi is a tasty and healthy dish that has a high content of nutrients good for health.
Ingredients
Vegetables
Hare chane(Green chickpeas) -200 grams
Onion – 1 piece ( medium /chopped)
Tomato – 1 piece (medium /chopped)
Garlic – 2 cloves ( finely chopped)
Ginger – 1 inch (Julienne)
Green coriander – 1 teaspoon (chopped)
Tempering
Cumin seeds- 1/2 teaspoon
Asafoetida – 1/4 teaspoon
Mustard seeds -1/4 teaspoon
Bay leaves – 1 piece
Cloves – 2 pieces
Black pepper – 6 pieces
Red chili whole – 1 piece
Mustard oil – 5 ml
Masala
Coriander powder – 1 teaspoon
Red chili powder – 1/4 teaspoon
Turmeric powder – 1/2 teaspoon
Garam masala powder – 1/4 teaspoon
Kasuri Methi – 1/4 teaspoon(crushed)
Procedure
Take a kadhai and add oil.
Temper with cumin seeds, asafoetida, mustard seeds, Bay leaves, cloves, black pepper and whole red chili.
Cook for 2-3 minutes.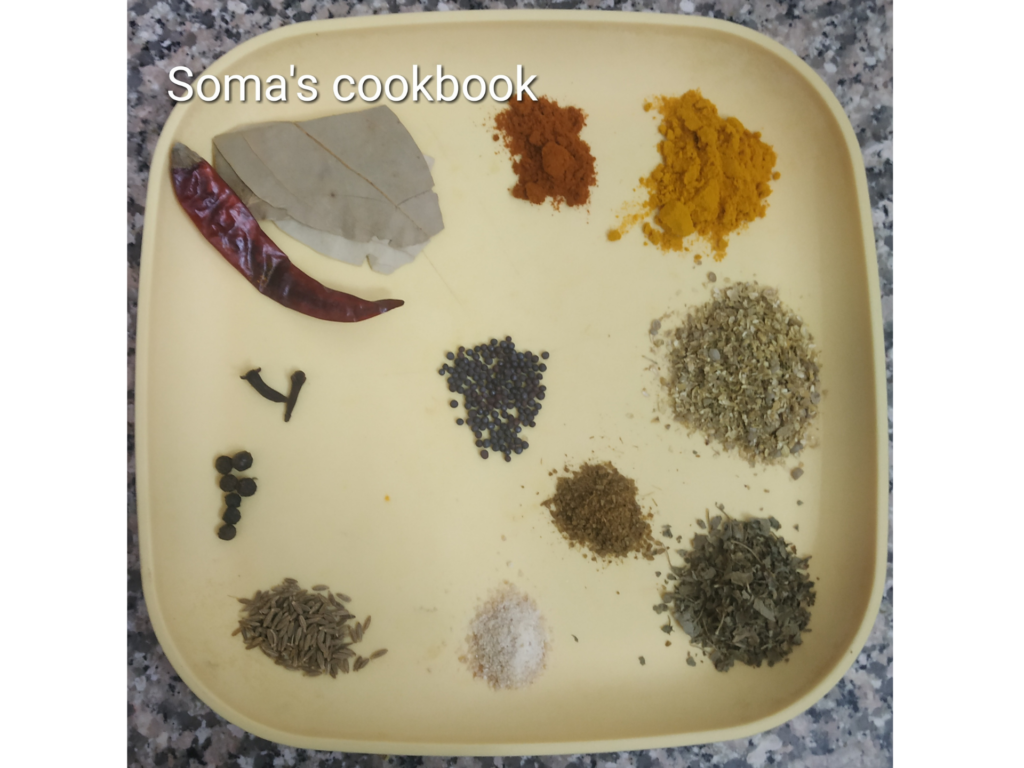 To the mixture above add garlic, ginger, onion and tomato pieces.
Cover and cook for few minutes till the onion turns translucent and tomatoes turn soggy.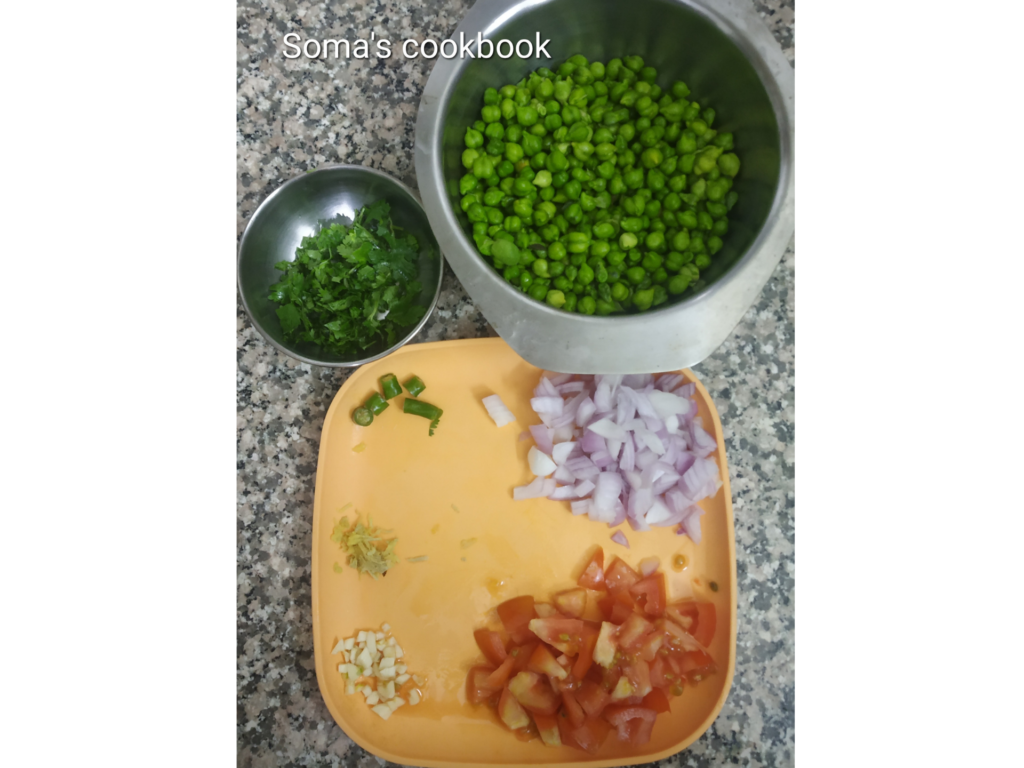 Now add all masalas – coriander powder, red chili powder, turmeric powder, garam masala powder and Kasuri Methi.
Next add Hare Chane to the mixture.
Cover and cook for few minutes.
Then add 1 cup water to the mixture.
Cover the mixture and cook till the Hare Chane changes colour.
(The mixture should be not too thick nor thin)
Adjust the water content accordingly.
(You can add boiled mashed potatoes to increase the thickness of the curry).
But it needs to be cooked properly along with the masalas before Hare Chane is added.
Garnish Hare Chane ki Sabzi with chopped green coriander.

Serve hot with Roti, parantha or rice.
Happy Cooking!!