It is a popular sweet dish of Bengal that is available in the summer season.
Ingredients
Mango – 1piece medium size
Milk – 1 liter
Lemon juice or vinegar- 1to 2 teaspoon
Sugar – 1/2 cup or to taste
Cardamom powder – 1 teaspoon
Procedure
Cchena preparation
Boil the milk and add 1 teaspoon lemon juice or vinegar to form cchena.
Let the solution cool down.
Use a cotton cloth to separate the cchena from the liquid.
Drain out the excess water with force.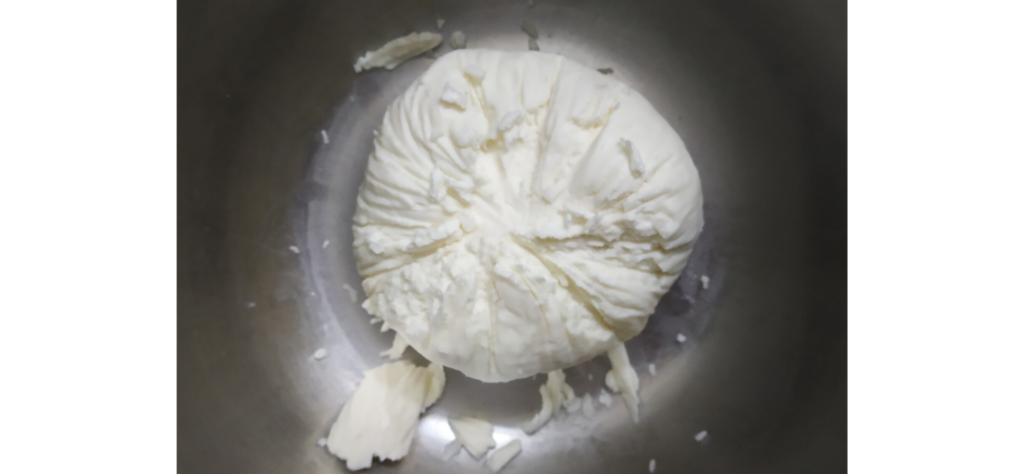 Spread the cchena in a plate.
Use bare hands to mash it into pieces.
Mash it for atleast 10 minutes with your palm.
The cchena now becomes a little oily.
Keep it aside.
Mango mixture
Cut the Mango into small pieces and churn in the mixture to prepare the pulp.
Take a kadhai and add mango pulp to it.
Cook it till the colour of the mixture changes to a little deeper shade.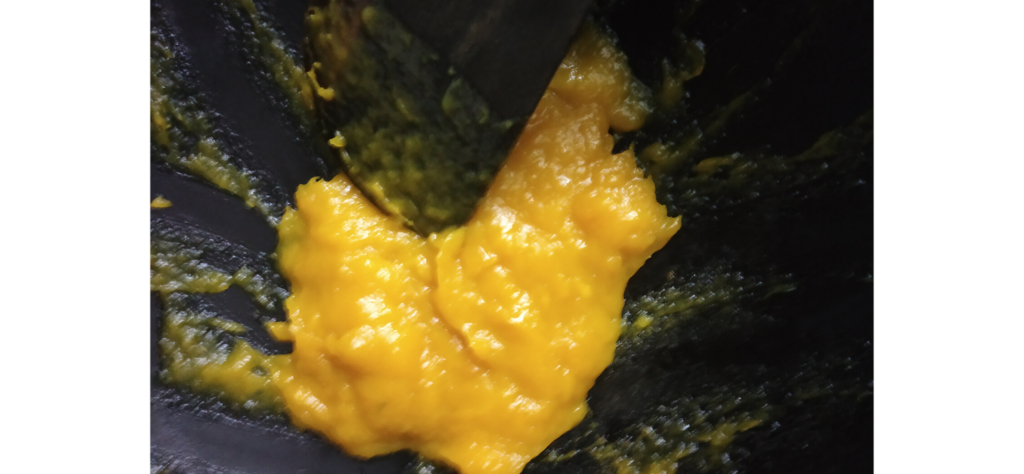 Sandesh preparation
Add cchena to the cooked mango pulp in the kadhai.
Tumble it around and mix well.
To this mixture add cardamom powder and sugar.
Mix well again.
Cook for some time.
Let it cool down a little.
Spread it out on a plate.
Make small balls and turn it into shape of your choice.
Keep it in the refrigerator.
Your Mango Sandesh is ready to serve.

Happy cooking!!
‌