Very popular snacking dish in North India.
Recipe
Ingredients
Bengal Gram(Chana daal) – 1 bowl soaked overnight
Wheat flour(atta) – 2 bowls
Mustard oil -2 teaspoon
Asafoetida -1/2 teaspoon
Cumin seeds – 1/2 teaspoon
Green chili – 1 piece
Garlic – 2 cloves
Ginger – 1 inch
Onion – 1 piece chopped
Coriander Powder – 1 teaspoon
Cumin Powder – 1 teaspoon
Salt – to taste
Water – for boiling

Procedure
Filling
Make a course paste of chana daal with green chili, cumin seeds, garlic and ginger with salt.
Cook the paste in mustard oil tempering with asafetida, cumin seeds , chopped onion, cumin powder and coriander powder.
Cook till it becomes light brown.
Keep aside.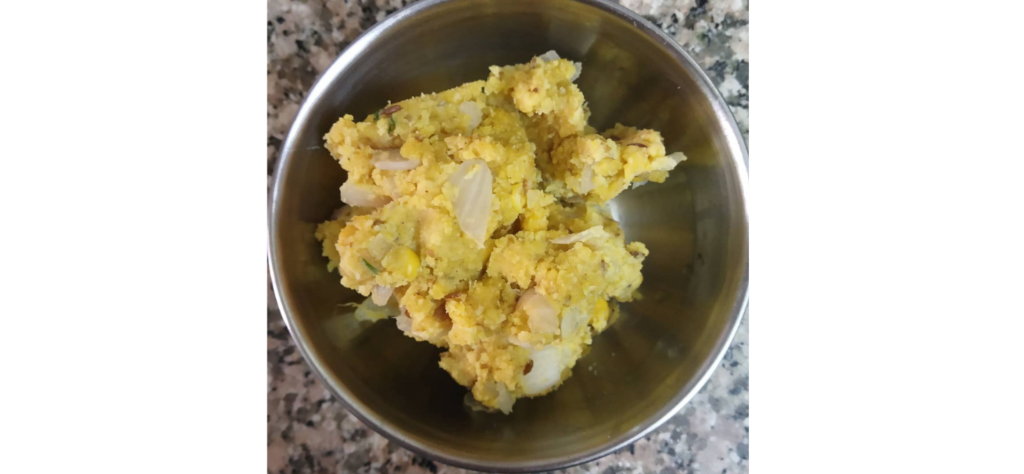 Phare
Make dough of flour with water.
Make roti out of dough and cut into small circles with the help of a bowl or glass.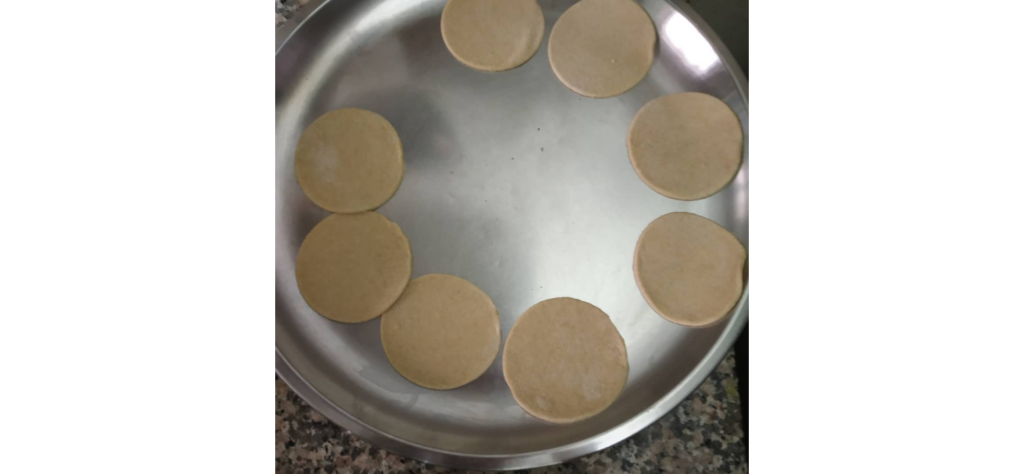 Fill these with the chana daal filling and seal them.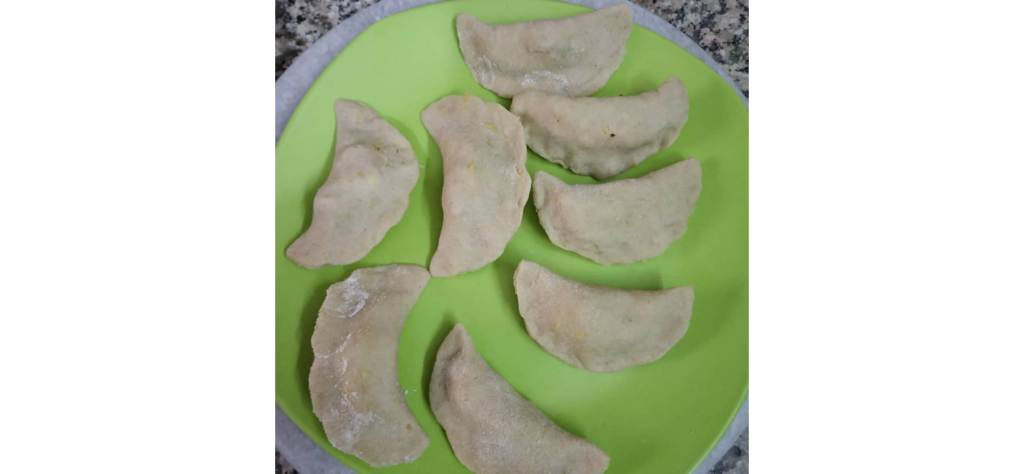 Put these in a kadai and fill it with water so that they just sink in water.
Do not take quantity of as water more or less.
Not more because they might break while boiling not less so that they do not stick to the surface of the kadai.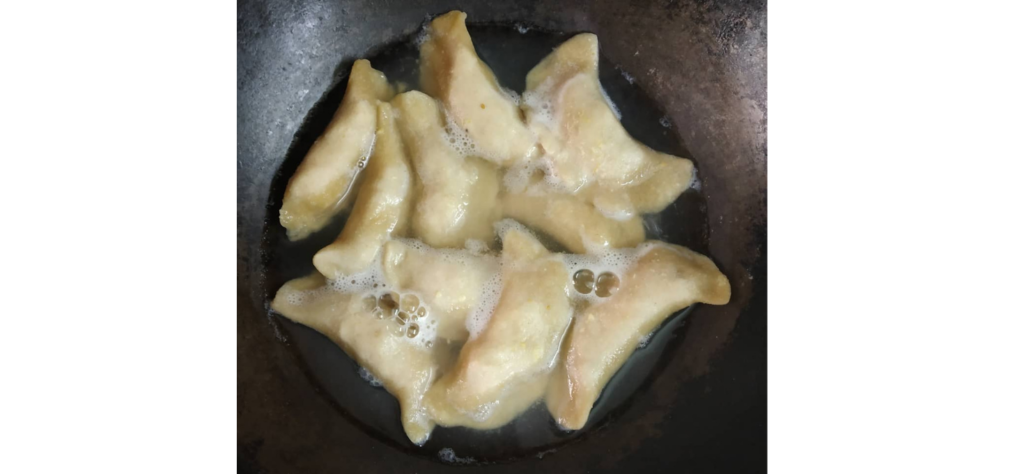 Bring it to boil and cook them covered for 3-4 minutes.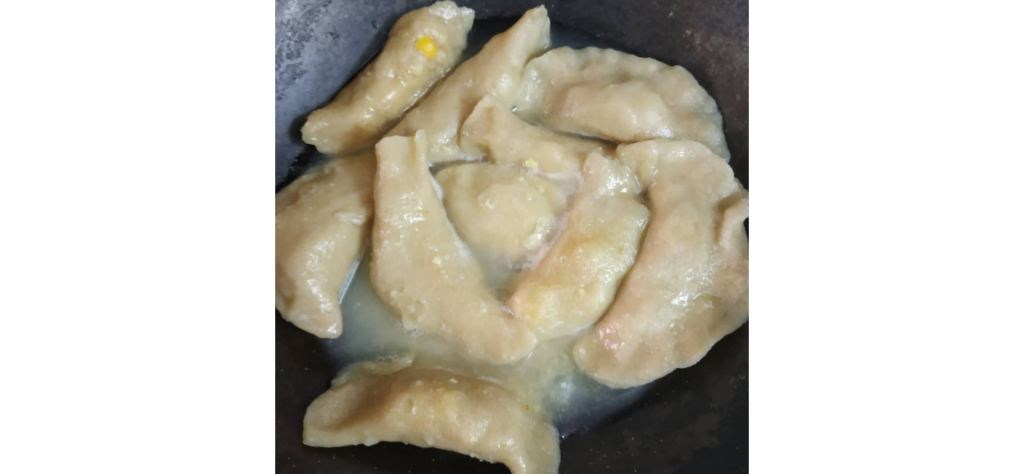 Bring them out of water and keep them on plate so that they dry up.
Cut them into three to four pieces.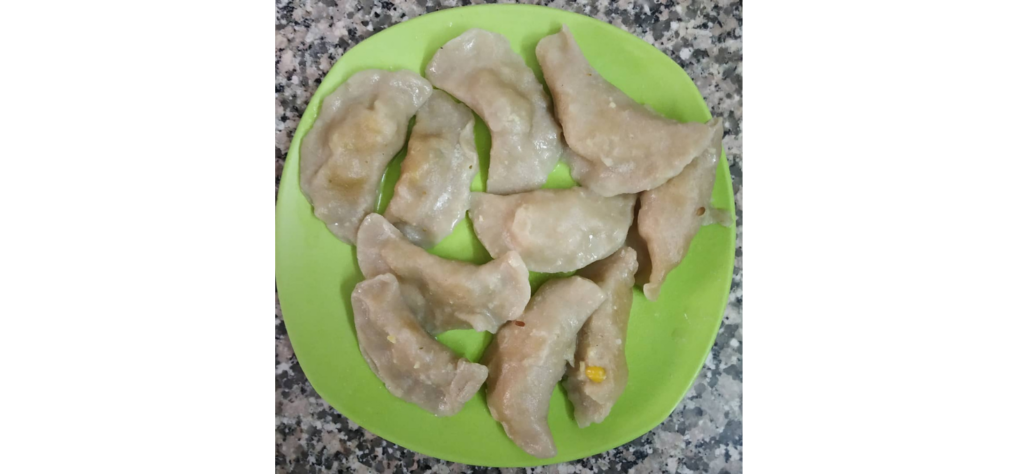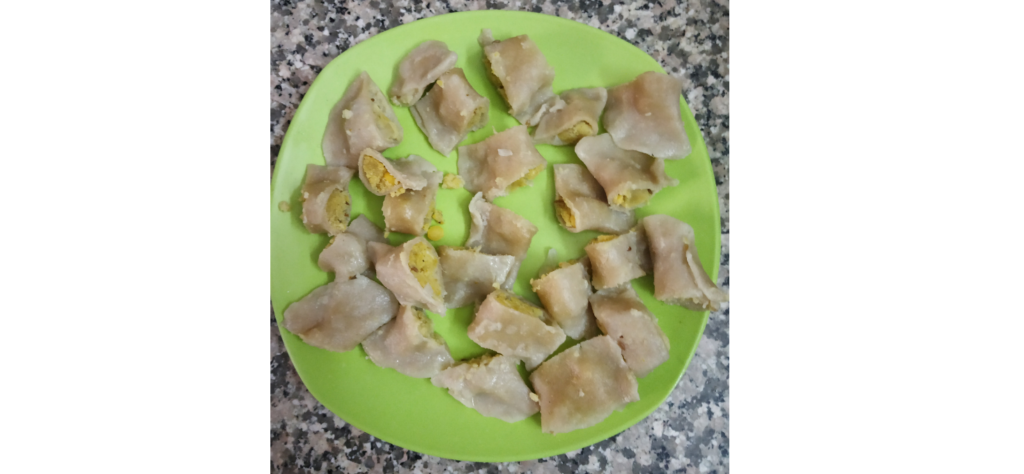 Temper the pieces in oil, cumin seeds, asafetida and green chili.
Garnish with green coriander.
Adjust salt if required.
Serve Phare hot with Green Chutney.
Happy Cooking!!
Recipe Credit Sarika Pushpendra