Soya and Potato Bread Cutlet is a healthy snacks option with high protein content and very simple in making.
Ingredients
Bread – 6 pieces
Potatoes – 3 pieces ( Medium size boiled and mashed)
Onion – 1 piece ( chopped)
Soyabean Badi – 1 bowl ( boiled )
Coriander powder – 3 teaspoon
Red chili powder – 1 teaspoon
Dry Mango powder – 2 teaspoon ( you can use lemon juice instead)
Salt – to taste
Green coriander – 2 teaspoon ( chopped)
Water – 1 bowl
Oil – 2 teaspoon ( Tempering filling)
Oil – for deep frying
Procedure
Filling preparation
Take the boiled Soya bean chunks and use grinder to make a coarse paste.
Take a large bowl to prepare the filling for the Cutlet.
Take boiled mashed potatoes, soya badi paste, coriander powder, red chili powder, dry Mango powder ,salt and green coriander.
Make a fine mixture of all the ingredients above.
Take oil in a kadhai.
To this add add the potato mixture.
Cook it for about 5 minutes. Mixture turns deep in colour.
The filling for the Cutlet is ready.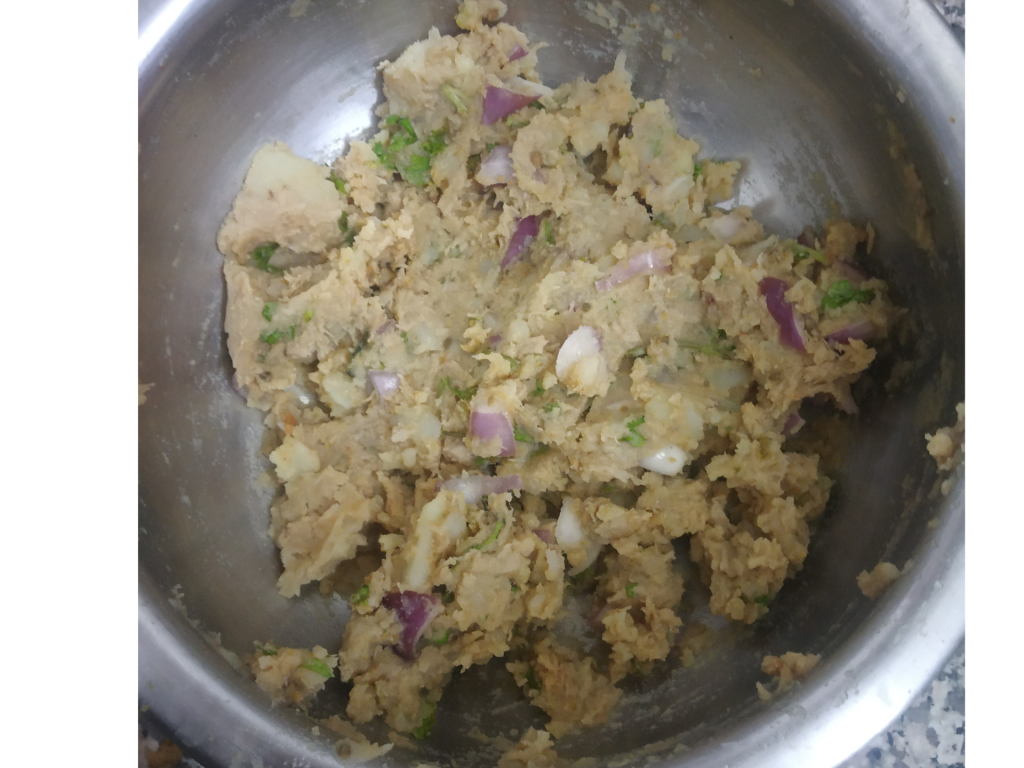 Cutlet Preparation
Now take one bread piece at a time.
Soak them for a second in water and press little to dry it.
You can chop of the sides of the bread if you want.
Take a portion of the filling and wrap up the bread into a cylinder closing both ends.
Repeat the same with all bread pieces.
Keep the uncooked cutlets in the refrigerator for about 20 minutes.
This ensures the binding happens properly.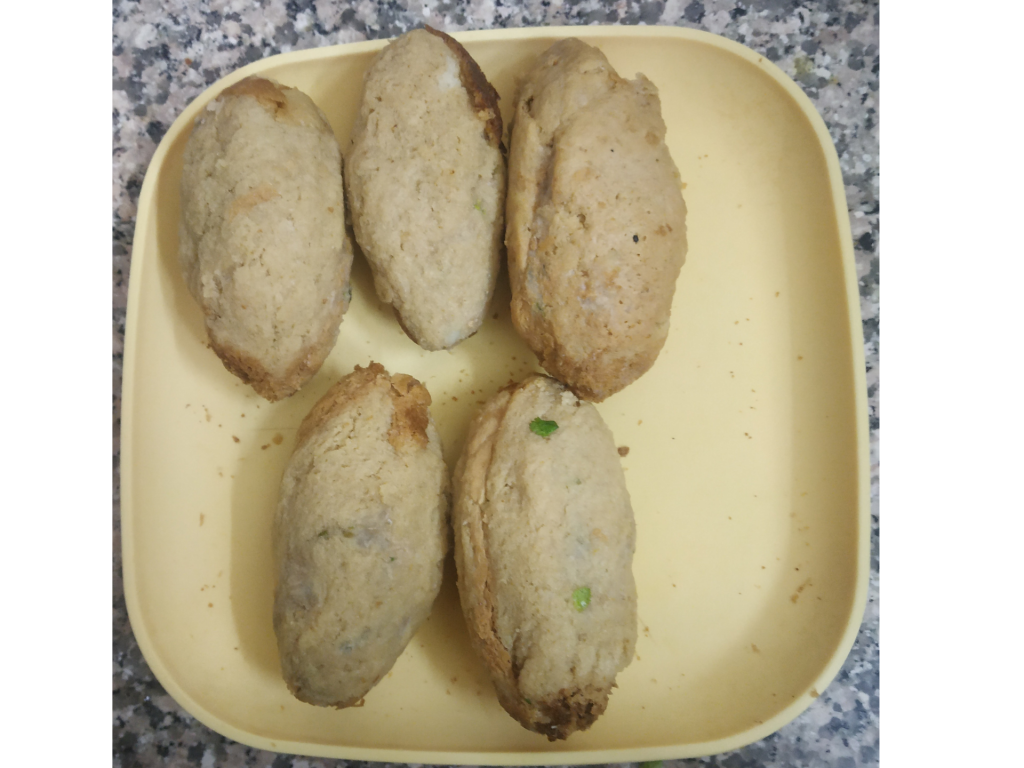 Deep fry each cutlet till they turn golden brown.
Serve Soya and Potato Bread Cutlets hot with Green Chutney or Tomato sauce.

Happy cooking!!