Tomato and onion Uttapam is a healthy and tasty breakfast and snack option that is very popular in South India.
Ingredients
Suji – 50 grams(1bowl)
Curd – 20 grams
Onion – 1 piece (medium chopped)
Tomato – 1 piece ( medium chopped)
Ginger – 1inch (Julien)
Mustard seeds – 1 teaspoon
Water – 100 ml
Salt – to taste
Oil – for shallow frying Uttapam
Procedure
Put the Suji in a large bowl and mix it evenly with curd with the help of a spoon.
Now add little water to it so that a smooth paste is formed.
To this add ginger and mix well.
Over it add salt and let the mixture rest for 20 minutes.
Take a non stick tawa and add one teaspoon of oil over it.
Spread the mustard seeds on the oil and let it splutter.
Over this add the mixture that has been prepared earlier.
In case it looks thick adjust water and salt content for a smooth paste like dosa.
Spread the mixture with the help of a big spoon.
Now spread the pieces of chopped onion and Tomato over the spread mixture.
Cover and cook in low flame for few minutes.
Now turn it over and cover and cook for few minutes again.

Serve the Tomato and Onion Uttapam with Coconut Chutney or Tomato Sauce.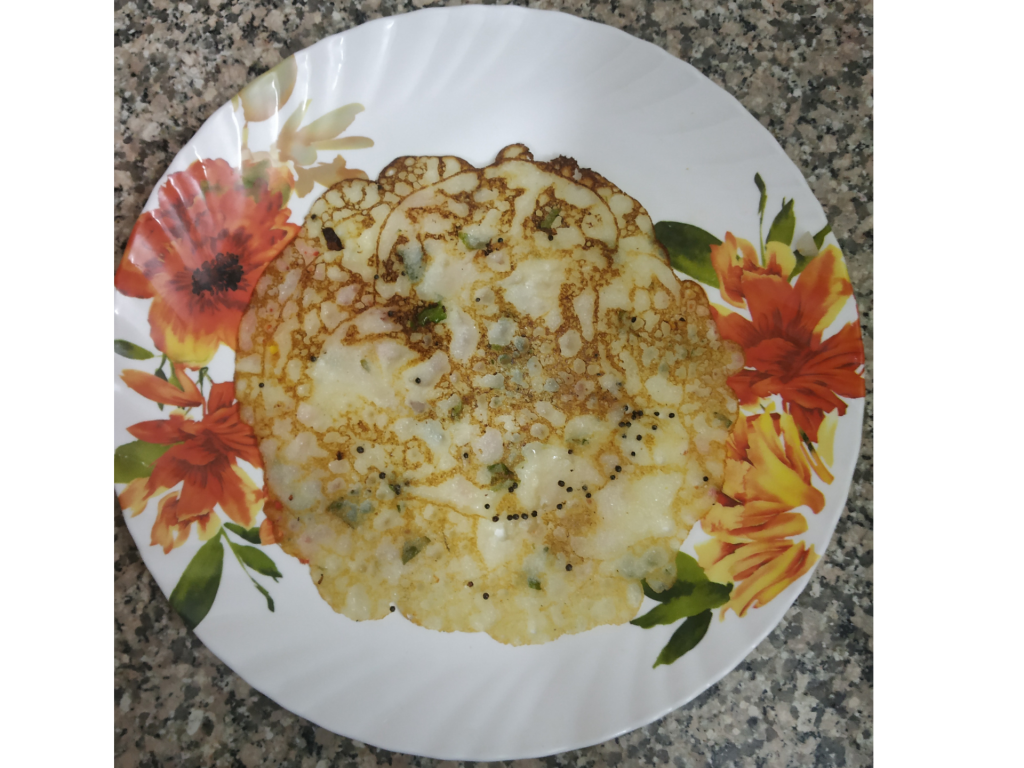 Excellent healthy and tasty breakfast option.

Happy Cooking!!